Dark Lord Consulting: Initial Consult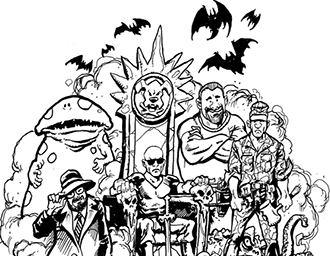 Over the years, a variety of companies and startups, including game developers, game publishers, media outlets, technology startups, technology funds, and investment banks have professionally consulted with the Supreme Dark Lord of the Evil Legion of Evil and/or asked him to join their advisory boards. As the Dark Lord is getting an increasing number of requests for consultations, it has become necessary to separate the serious inquiries from the tirekickers or the merely curious.

The fee provides for a review of the material provided plus a one-hour discussion with the Supreme Dark Lord concerning his analysis. This is not an hourly rate, it is merely the price of an initial consult. Rates are negotiable and will depend upon availability. If the Supreme Dark Lord does not feel he can provide meaningful direction after receiving a request for consultation, he will reject the consult and return the fee.