Cinema (The Right Geek): What I'm trying to say here is that I'm the audience for a female superhero like Captain Marvel. And yet – and yet! – I have no interest in seeing her new movie because her marketing campaign has been a trash fire of epic proportions.
First of all, there's the deeply stupid year-zero mentality.
Writers (DMR Books): I first encountered Shea by way of the Cthulhu Mythos. I'd heard he was a good writer–this being in reference to his classic, Nifft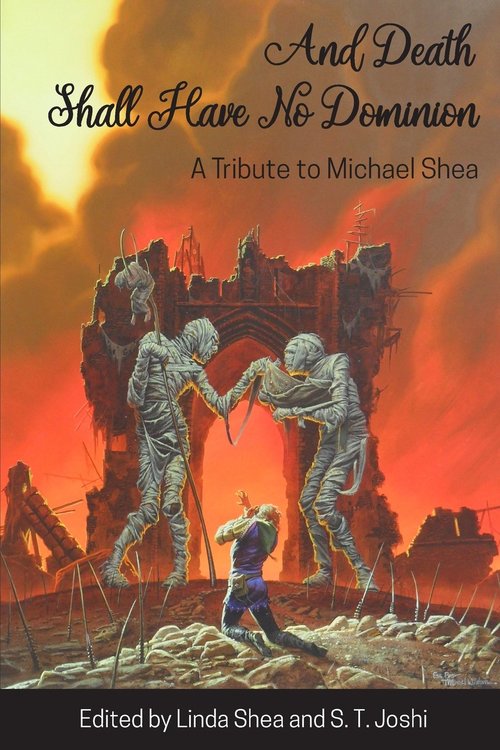 the Lean–but I stumbled onto his Mythos novel, The Color Out of Time, first. The cover blurb made it sound cool, I was always in the market for good Mythos fiction, so I bought it.
Fiction (Swords Sorcery Blogspot): For five blood-soaked chapters of C.S.Forester's debut Horatio Hornblower novel, The Happy Return (1935) (Beat to Quarters in the US) the British frigate Lydia battles the Natividad, an old Spanish ship-of-the-line crewed by Nicaraguan rebels. For all of author Forester's tremendous success at recreating the wooden world of King George's navy during the Napoleonic Wars, it's that battle, as presided over by the brooding Hornblower, that got me.
Fiction (Pulp Archivist): During a discussion of science fiction by C. S. Lewis, Kingsley Amis, and Brian Aldiss, published as "Unreal Estate", attempts to define the genre. While I lean towards the German view of science fiction, that of any adventure of the future, I have to admit the Lewis has a point. There is something to the English and American traditions that demands something more, despite how popular futurist adventures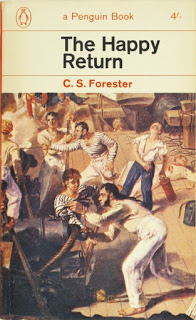 can be.
Writers (The Mixed DM): In addition to old-school roleplaying games, I enjoy reading fantasy and science fiction stories. Unfortunately, there is a lot of garbage out there, so finding the good stuff can be hard.
Luckily, there are some authors out there writing great fantasy and science fiction. One of the authors bringing us good fiction is Kit Sun Cheah.
When I saw that he was doing a Kickstarter for a trilogy of novels that had an OSR influence, I asked him for an interview about the novels. Without further ado, here is the interview.
Fiction (Track of Words): For this instalment I spoke to veteran Black Library author James Swallow about The Buried Dagger, his latest Horus Heresy novel – the 54th and final book in the main-range series! As befits the book that closes off the Horus Heresy this is a somewhat longer interview than usual, so settle down with a mug of recaff and enjoy!
Cinema (Akratic Wizardy): As noted at this blog previously, Amazon Prime is coming out with a television series set in Middle-earth. Rotten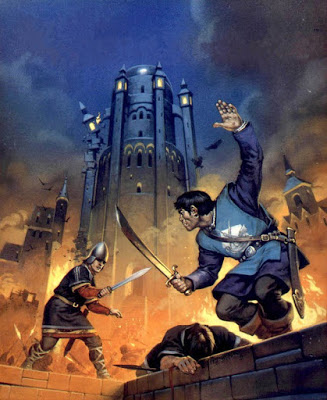 Tomatoes has posted an article that goes over everything that is known publicly about the series at this time (and also engages in a fair bit of fun speculation).
Gaming (Rleyh Reviews): Although the publication of Behind Enemy Lines by FASA in 1982 was the first roleplaying set during World War II, it would not be until the year 2001, the sixtieth anniversary of the United States of America's entry into that conflict, that the hobby industry really became interested in the period with Pinnacle Entertainment Group, Inc.'s Weird War II: Blood on the Rhineand Godlike: Superhero Roleplaying in a World on Fire, 1936-1946 from Arc Dream Publishing. Both though added an extra genre to World War II, horror and superheroes respectively, whereas Steve Jackson Games' GURPS World War II line kept it purely historical for the most part…
Gaming (OSR News): There's another, different OSR sale at DTRPG right now. I picked up a bunch of random stuff.
Official GW3 Cleansing War of Garik Blackhand –  Gamma World module about his fight vs the cult of Mr. Clean. $4.99 and 38 pages, also available in print.
Polyhedron 26 and 27 – 99 cents each. Actually has something interesting, what's happening in Gamma World on Mars (both issues).
Anime (Rawly Nyanzi): I've heard so much about the films of Hayao Miyazaki, but I had only seen Spirited Away prior to this one (and that was a long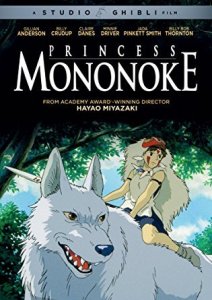 time ago.) Out of curiosity, I decided to watch his 1997 movie Princess Mononoke, which I remember the media speaking highly of when I was a kid. At the end of it, I came away quite impressed. Before reading anyone else's thoughts on the movie, I decided to get my own thoughts down.
Fiction Review (Catholic Reads): Ready for the end of the world, battle mechs, and body swaps? This collection of short stories has it all.
Strange Matter is a collection of short stories from one of my favorite contemporary authors. Niemeier has a range of talent, covering various genres in this volume including sci-fi and horror. It ranges from the whimsical to the terrifying, to the thought provoking.
Fiction (Western Genre Musings): This 1893 work of historical theorizing offered as "The Frontier Hypothesis" has been influential on many historians, authors, and those with a libertarian bent.
I wager those with an attraction to the Western genre will find much food for thought in Turner's essay.
I am struck by much of significance within it that I offer several lengthy examples below.
Weapons (Paul Bishop): TV Westerns also had a passion for celebrity guns. Like celebrity horses, these gimmick guns were given to TV's Western heroes in another attempt to make each show stand out from the competition. Many of the hybrid six-guns and rifles used to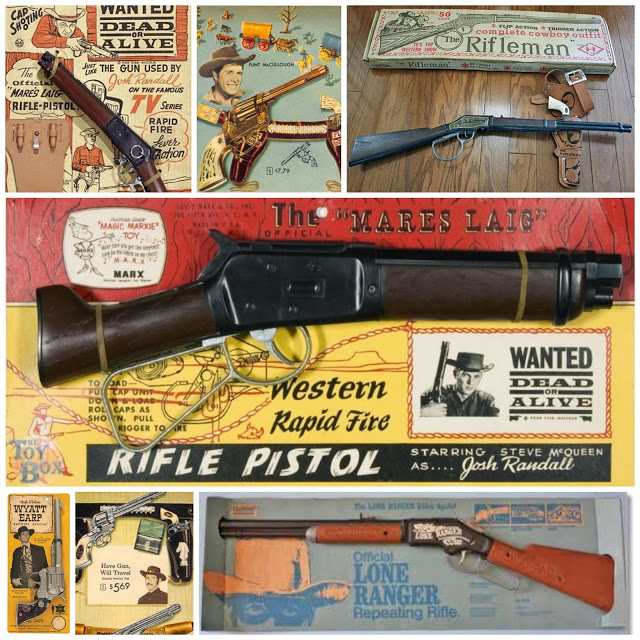 establish law and order on Hollywood's backlots and sound stages were made by Ed Stembridge's Gun Room at Paramount Studios.
T.V. (Red Shirts Always Die): Cosmic horror, which is also known as Lovecraftian Horror, exists at a gloomy intersection of science fiction and horror.  Based on the works of H.P. Lovecraft, a storyteller who himself is on the opposite end of the spectrum from Gene Roddenberry in some respects, cosmic horror depicts people facing abysmal existential dread.  The strange happenings and encounters with mysterious and horrific beings serve only to remind the characters that they are merely insignificant humans.