A Million Years in the Future
Wednesday , 1, July 2020
Just Released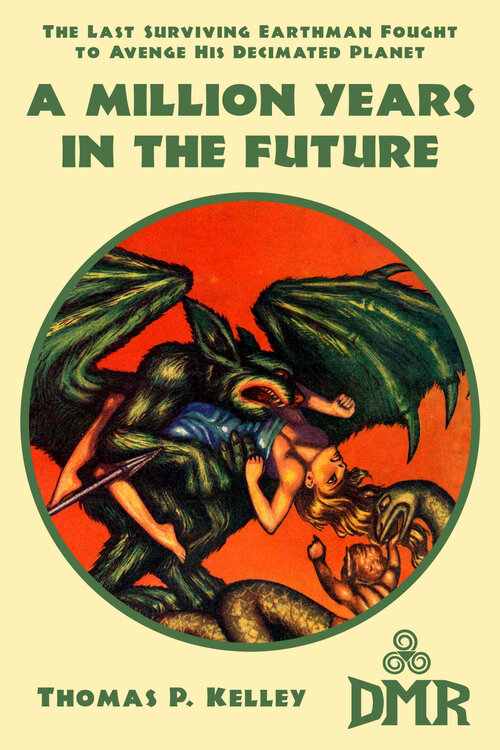 Thomas P. Kelley's "A Million Years in the Future" is the greatest of his three novels to appear in Weird Tales. It originally appeared as a four-part serial from the January to July 1940 issues. Kelley was a Canadian author who came along after the deaths of Robert E. Howard and H. P. Lovecraft to add some zest to the fading golden age of the magazine.
The novel is good example of a kitchen sink fantastic adventure pulp story. It is a mix of sword-and-planet, space opera, and even some cosmicism on the lines of Olaf Stapledon's First and Last Men.
It was one of editor Farnsworth Wright's last purchases. Serials were gone from Weird Tales when the magazine went bi-monthly with decreased page count in 1940. Big, wild adventure was gone.
"A Million Years in the Future" is my personal favorite of the three Kelley novels. It is certainly the wildest.
DMR Books releases the book on July 1st. So get the book for some fine summertime reading.