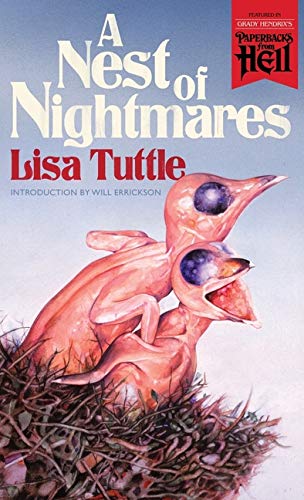 Valancourt Books has published fifteen in it's Paperbacks from Hell series starting in 2019. I covered T. Chris Martindale's Nightblood in the series. Lisa Tuttle's A Nest of Nightmares is another entry in that series.
A Nest of Nightmares is a collection of short fiction originally published by Sphere Books in the U.K. in 1986. An introduction to this new edition by Will Errickson has some history on the original paperback. The success of Clive Barker's The Books of Blood made single author collections hot for a short time.
I got this book sort by accident. I had a gift card to Barnes & Noble. I went there with the card and did not see anything more important. I had read some good reviews of this book and decided to give it a try.
I love that Valancourt Books is doing reprints in the original mass-market size. 237 pages, twelve stories present:
Bug House F&SF, June 1980
Dollburger F&SF, February 1973
Community Property Shayol #4, Winter 1980
Flying to Byzantium Twilight Zone Magazine, May-June 1985
Treading the Maze F&SF, November 1981
The Horse Lord F&SF, June 1977
The Other Mother F&SF, December 1980
Need Shadows 4, 1981
The Memory of Wood F&SF, September 1982
A Friend in Need Twilight Zone Magazine, August 1981
Stranger in the House Clarion II, 1972
Sun City New Terrors, 1980
The Nest F&SF, April 1983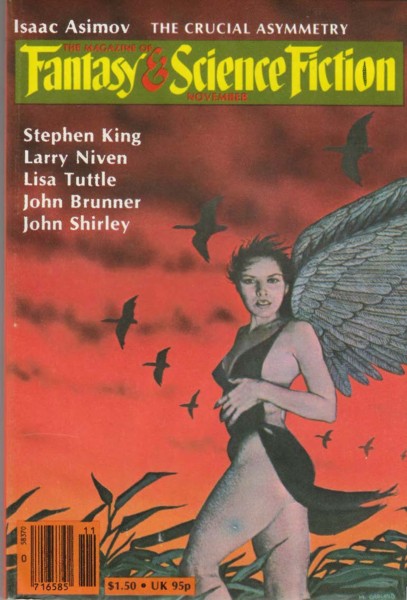 You will notice that a little over half of the stories originally appeared n The Magazine of Fantasy & Science Fiction. Long time editor Edward L. Ferman kept a mix of genres in the publication. There was a The Best Horror Stories from the Magazine of Fantasy and Science Fiction anthology from 1988 during the 80s horror boom. That book includes fiction by Stephen King, Lisa Tuttle, Russell Kirk, Manly Wade Wellman, Robert Bloch, Richard Matheson, Michael Shea and others.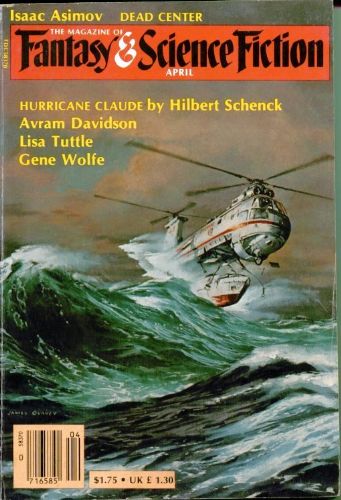 If there is any detectable influence on Tuttle, I would say Rod Serling. These stories are about people (mostly women) all of a sudden thrown into situations where things rapidly go wrong. Almost all the stories have abrupt endings as in The Twilight Zone or Night Gallery. The supernatural is low key. One story has an ancient Indian god, another with a Celtic death goddess. I have noticed this with boomer horror writers that the stories involve people who are stressed out just by existing. I guess being a boomer was tougher than any other generation. The characters here have failing marriages, divorces; children are not looked upon well in these stories. "Chick horror?" You don't get that reading say Algernon Blackwood, M. R. James, or E. F. Benson. Their stories are of strange or supernatural intrusions into the character's life who is normal until then.
The stories are well written, some are very unsettling. The world is one of 1970s and 80s yuppies that is gone now. There is almost a historic feel as if you were reading Raymond Chander in the 1970s.
This is the only short story collection in the Paperbacks from Hell series so far. I know Valancourt has Karl Edward Wagner's In a Lonely Place in the works. I would welcome other short story collections in the series.