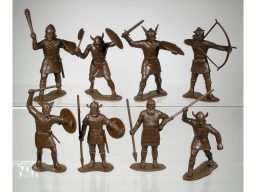 Some years back, my mom had to get new insulation for the attic. She found some items of mine including some toys. One prized batch were the Marx dinosaurs. Another batch were boxes of Airfix army men. I grew up with Marx toys, their main factory was right here in Erie, PA. Among their toys were dinosaur sets, Vikings, medieval knights etc. I don't remember the Viking figurines but do remember some big cave man that were six inches high.
Airfix made these little figurines made of plastic that came in rectangular boxes with blue edges. WWII predominated though I had the U.S. Cavalry, French Foreign Legion, and some Napoleonic sets. They were generally found in Five & Dime stores though Sears also carried them in the toy section back in the early 70s. I was about 10 or 11 when I got the Roman set that included a chariot!!! The problem is I had no one for the Romans to fight (other than dinosaurs). A year later, I saw the Ancient Britons box at Sears and got it immediately. That included two chariots! Back then, I took the side of the Romans not realizing the Welsh portion of my ancestry were fighting those Romans. From a Robert E. Howard fan perspective, these toys are great. You can recreate the battle from "Kings of the Night" right down to the chariot riding Britons. I have done some searching on the internet on the old Airfix box sets to see how many were made. There was a Robin Hood set and a Sheriff of Nottingham set. A generic middle ages soldiers was made but no Vikings, Normans, Saxons, or even ancient Greeks and Persians. There were castles or forts for some of the sets which I don't remember seeing.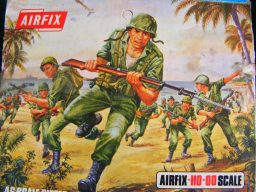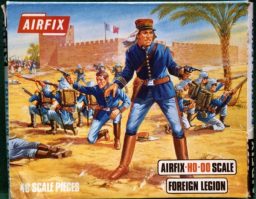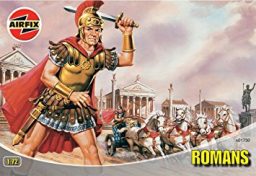 A search on E-bay found the old Marx viking molds ended up in Mexico and the toy Vikings are available. It got me thinking Paradox/Cabinet should make a deal with some toy maker and produce bags or boxes of toy soldiers based on the Hyborian Age. They could do Aquilonians, Stygians, Shemite Asshuri, Black Isle Corsairs, Nordheimer, Hyrkanian cavalry. They could even have a Battle of the Shamla Pass kit. Think of all the fun the little kiddies could have with Cimmerians and Picts plundering the cities of the Hyborian Age just like in the essay "The Hyborian Age." A bag of Hyborian "army men" could create a Howard fan a few years later.