Alt-Hero:Q is a success!
Thursday , 27, September 2018
Comics, News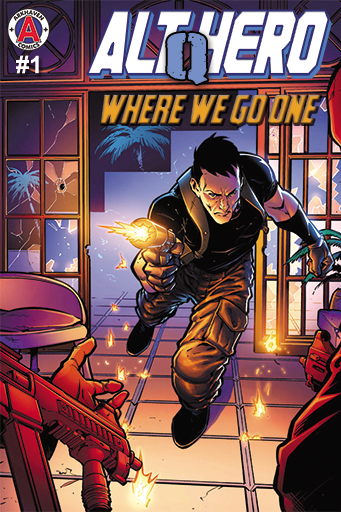 The Alt-Hero:Q crowdfunding campaign has concluded. Thanks to 1436 backers, Arkhaven was able to raise over $102,000 to bring to life 150 pages of unflinching heroes taking down corruption and evil on a global scale.
Arkhaven editor Vox Day had this to day about the rousing success:
Message received. Loud and clear. The Legend Chuck Dixon is already on the script, Arklight Studios is already on the next two pages, and Helix Haze has already begun drawing the next 142 pages and covers to which he is committed.
I spoke with the team last night and the entire team wishes to thank all 1,436 backers for the strength of your support. That support not only makes these things possible in the first place, but sends a very clear message to the entire industry that Arkhaven Comics is here, that Arkhaven has a strong foundation of support, and that Arkhaven is going to be a growing force in the comics industry.
We will not let you down.