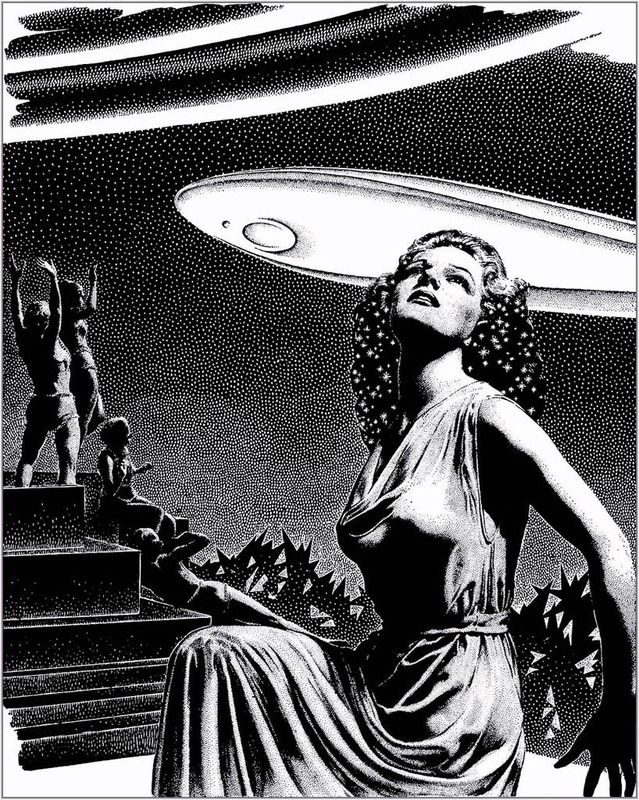 Peter Schweighofer over at Hobby Games Recce weighs in on the recent uptick in Appendix N discussion with a bit of cautionary advice:
I'd encourage D&D or OSR gamers of the more literary persuasion to use these lists as a starting point, but would emphasize them to explore fantasy literature on their own – particularly material published since the early 1980s when these lists were published – to find those "many not listed" titles that best appeal to their sense of fantastic wonder that fuels their roleplaying game experiences.
I find this astonishing, really. I mean the most striking thing about the Appendix N books when I began my survey of them was the extent to which the authors on that list had lapsed into obscurity. No one was discussing them. There had been some investigation of them in the game blog scene, but nothing comprehensive. What conversation that was there had been had stalled years ago. Indeed, D&D bloggers that got a little too excited about the old books and their relationship to the genesis fantasy role-playing were liable to be accused of being part of the OSR-Taliban: pretentious pulp hipsters that were stifling innovation and telling people they were playing the game wrong.
Nowadays when I try to explain what Appendix N is to people outside of the gaming scene, I tell them it is a time capsule preserving a picture of what fantasy and science fiction fandom was like before Star Wars and Tolkien Pastiche flooded the market, displacing an unimaginably different set of assumptions on how genre fiction should even work. People told me I was crazy for thinking that I was rescuing the likes of Lord Dunsany from obscurity. They told me how much they enjoyed the stories back in the day, but how much more they wanted new fiction with new ideas. They told me they didn't need to revisit Appendix N because they'd already read them and integrated them into their games back in the seventies.
So now what are they saying…? If Schweighofer is any indication, then they're practically begging people to read something that isn't on the Appendix N list. It's like there are hordes of people discovering these old books for the first time and they're so carried away with excitement that they have to be actively reined in by clear-sighted people with calmer heads. It's as if pulp fantasy fans have en masse turned their backs on anything published after 1980, and guys like Peter suddenly have to appeal to their better judgement in order to get them to come back to the fold!
I gotta tell you: this really warms my heart!
Notice as well his comment on Le Guin's Earthsea, which I have argued is rightly excluded from the Appendix N list. He admits it didn't resonate with him, but he nevertheless holds it as "an example that readers should try new authors and genres much as we encourage kids to try new foods because 'you might like it.'" I hate to say it, but if someone has only just started reading Robert E. Howard, Jack Vance, and Leigh Brackett and they're having a more fun reading fantasy and science fiction than they ever have before, you are not going to convince them to read something else just because they might like it. I mean… if you're serious about this, you're going to need something mind-blowingly awesome pitched with multiple superlatives.
Honestly, this whole "eat your vegetables" type argument isn't going to change anyone's reading habits. And the fact that people feel like they have to make this point at all is an indication just how much excitement there is currently building up around the Appendix N authors.