QUANTUM MORTIS: A Man Disrupted #4: We Regret to Inform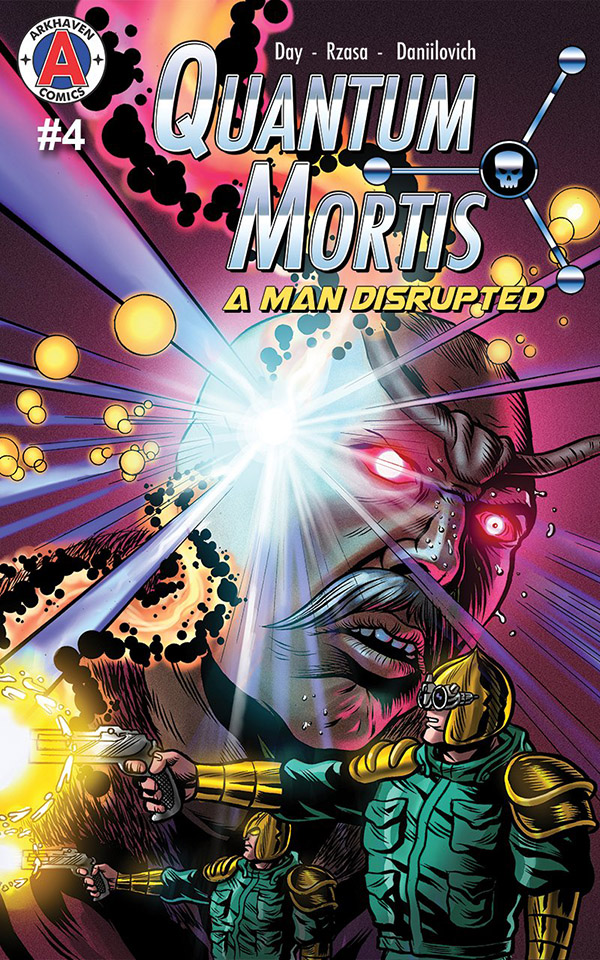 is now available at Arkhaven Comics in high-resolution CBZ format and Kindle format for $2.99. As are the three previous issues.
Chief Warrant Officer Graven Tower is a ruggedly handsome military policeman who hates aliens. Fortunately, as a member of His Grace's Military Crimes Investigation Division – Xenocriminology and Alien Relations, he gets to arrest a lot of them. Sometimes he even gets to shoot them.

Chief Tower and Detector Derin Hildreth of the Trans Paradis Police Department are investigating the murder of the Crown Prince of Morchard, and when there is a second attempt on the life of his brother and successor, they rush to the scene. But their investigation is complicated by the discovery that the assassin is in the employ of a foreign embassy. Does Tower dare risking the wrath of an ambassador with diplomatic immunity? Do you even have to ask?
The Kindle version is also available on Amazon now. It will NOT be available in Kindle Unlimited.