Vox Day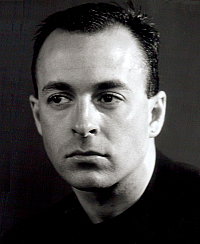 Vox Day is a game designer who writes science fiction and epic fantasy as well as non-fiction about religion, philosophy, and economics. His literary focus is military realism, historical verisimilitude, and plausible characters who represent the full spectrum of human behavior. He speaks German, Italian, and English, and is a founder of the techno band Psykosonik, which recorded four Billboard top 40 club charting hits in the early 90s. He founded the Fenris Wolf game development house as well as Power of Seven, a music production company which provided music and sound effects to companies such as Raven Software and Bungie. He is currently the Lead Designer at Alpenwolf and the Lead Editor at Castalia House.
The most controversial figure in the science fiction field, he maintains a pair of popular blogs, Vox Popoli and Alpha Game, which between them average more than 1.5 million pageviews per month. As the Supreme Dark Lord of the Evil Legion of Evil, he is proud to bear the historic distinction of being the first and only member to have had the SFWA Board vote to purge him from the Science Fiction Writers of America. His books have been translated into nine languages. In 2014, his novelette "Opera Vita Aeterna" was nominated for the Hugo Award.
Books listed in blue text can be purchased in EPUB and Kindle format here at the Castalia House store. To see all his books presently available in the Castalia House store, click here.

BIBLIOGRAPHY:
TRANSLATIONS
Särjetty taika (Finnish)
Mantra yang Rusak (Bahasa Indonesia)
La Moneta dal Mercenario (Italian)

沾边死亡系列丛书

 

形影无踪

(Chinese)
QUANTUM MORTIS Тежина Смрти (Serbian)
QUANTUM MORTIS Ein programmierte Verstand (German)

Uma Magia Perdida (Portuguese)
QUANTUM MORTIS Um Homem Desintegrado (Portuguese)
QUANTUM MORTIS Gravidade Mortal (Portuguese)
QUANTUM MORTIS Un Hombre Disperso (Spanish)
QUANTUM MORTIS La Gravedad Mata (Spanish)