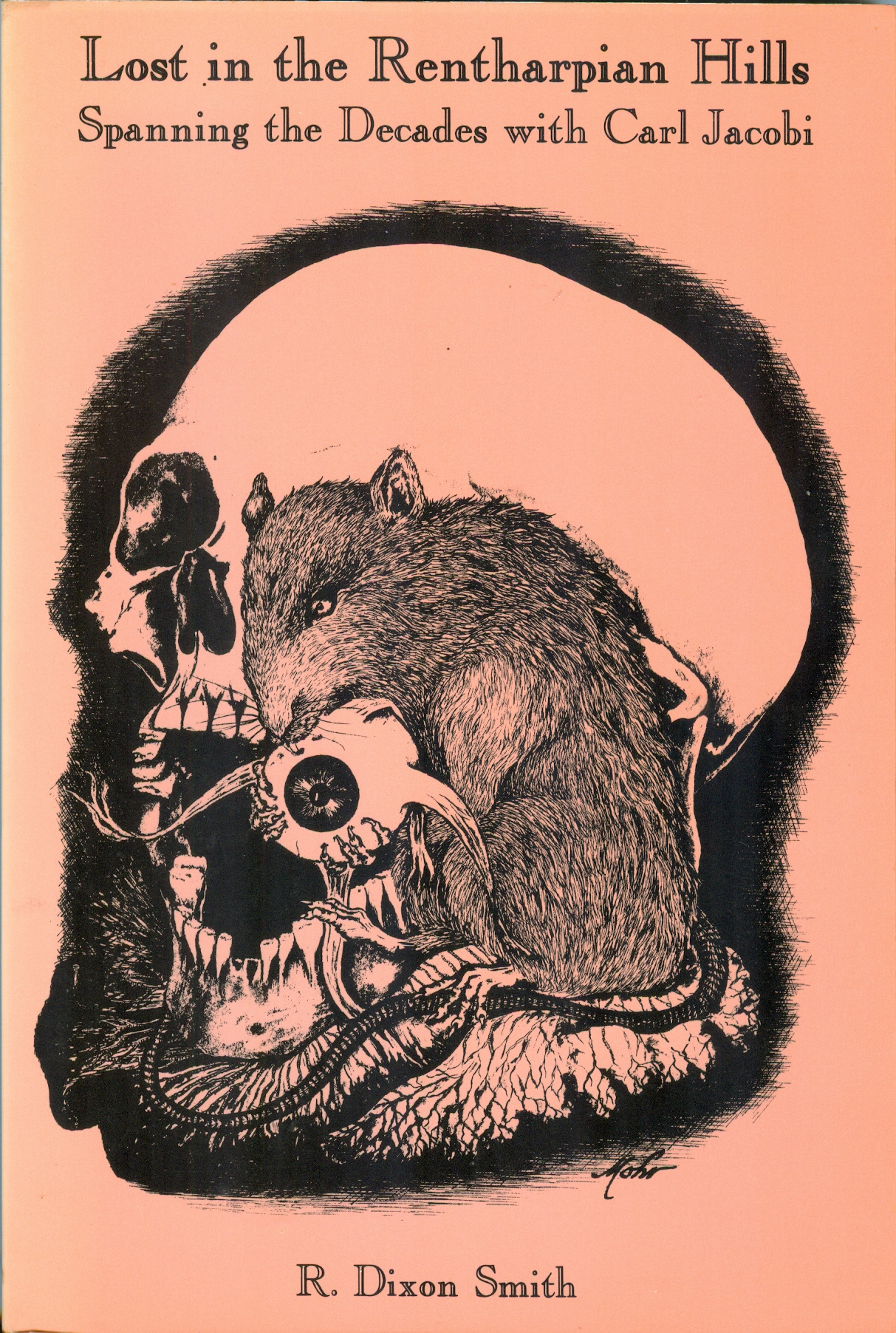 Weird Tales magazine was not just H. P. Lovecraft, Robert E. Howard, and Clark Ashton Smith during the Golden Age of the 1930s. It had a very solid second string of writers – Henry S. Whitehead, Donald Wandrei, E. Hoffmann Price, H. Warner Munn, and Carl Jacobi (1908-1997). I like Carl Jacobi, a lot. Enough to own all three Arkham House collections. I like his short unpretentious horror stories. Stephen King dedicated his book Danse Macabre to Jacobi (and Joseph Payne Brennan and Donald Wandrei).
In addition, he wrote excellent stories set in the Netherlands East Indies, some featuring the Royal Netherlands Indies Army (KNIL).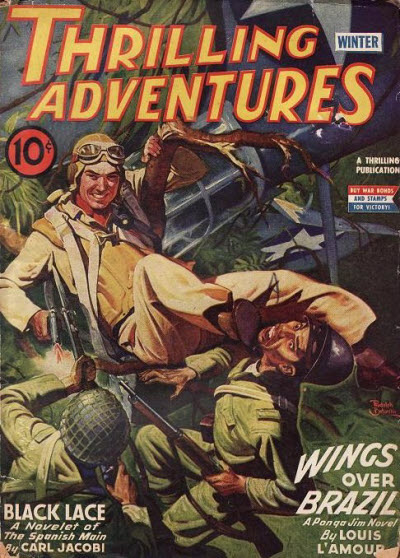 Lost in the Rentharpian Hills by R. Dixon Smith is a bio-bibliography of Carl Jacobi. This was published by Bowling Green State University's Popular Culture Press in 1985. What is odd is I bought the book from Bob Weinberg in November 1986. I always thought this was when the book came out. More likely Bob got the books in stock months after it was published. There is both a trade paperback and hardback edition. Length is 146 pages. Popular Culture Press did that a lot. I have the Sheldon Jaffery-Fred Cook Weird Tales index in softcover. I should have gotten the hardback back in the day.
Contents
Acknowledgments
Foreword            Robert Bloch
Foreword            Joseph Payne Brennan
Lost in the Rentharpian Hills (Biography)
Notes
Appendix I          Carl Jacobi: A Bibliography
Appendix II         Selected Letters to Carl Jacobi
Index
This was another book that I spent a lot of time going through the bibliography wishing I had access to all those adventure stories in Top-Notch and Complete Stories. A few years later, a good portion of Jacobi's adventure stories were collected by R. Dixon Smith and published by Popular Culture Press as East of Samarinda. Get that book!
I think I first read Jacobi in the Lin Carter paperback version of Weird Tales. I lucked out finding the Jove paperback reprint of Revelations in Black a few months later. That book made me a life-long fan of Jacobi.
The letters in Appendix II are very interesting. Included are two from Robert E. Howard. Other letters from Farnsworth Wright, August Derleth, Clark Ashton Smith, Hugh Cave, and an officer from the Royal Netherlands Indies Army providing local details.
Hugh Cave told me that Jacobi spent part of the day rewriting the work he wrote the later portion of the previous day. Jacobi's prose has a polished aspect to it.
There are still some uncollected Jacobi stories out there. I would love to see a complete fiction of Carl Jacobi series. Collect it all – horror, weird menace, adventure, pirate, railroad, westerns. I would read it.