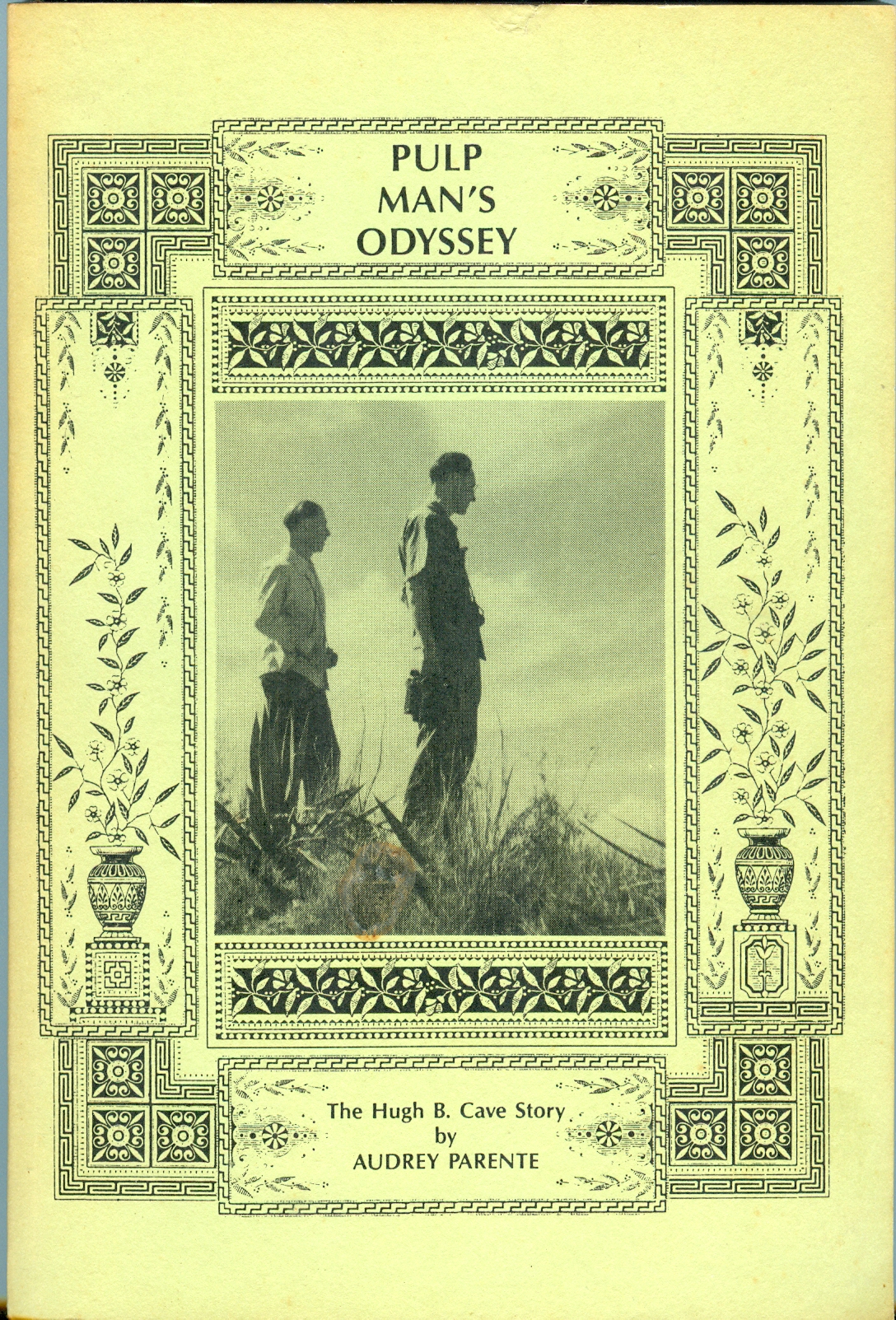 Hugh B. Cave (1910-2004) was another of the high production pulp fictioneers. He had something like 800 stories in the pulp and slick magazines. Much of his pulp output was for crime/detective, horror, weird menace, adventure, and spicy. He had a few western stories and two stories in the Clayton era Astounding Stories of Super Science that really were not science fiction.
He was around long enough to have some original paperback novels from the late 1970s to 1990s during the paperback horror boom.
Starmont House had a series in Popular Culture Studies. That series was a mix of short fiction anthologies and a few bio-bibliographies.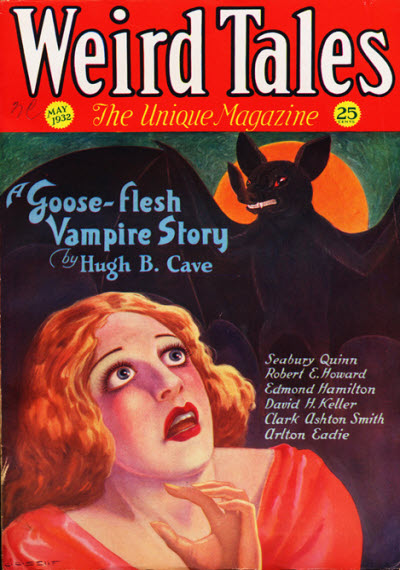 Audrey Parente's Pulp Man's Odyssey: The Hugh B. Cave Story (1988) is a good resource for a primary source of information on what it was like to write for the pulp magazines.
Contents
Acknowledgements
Foreword – Hugh B. Cave
Introduction – Robert Bloch
Section One: A Portrait in Americana
Section Two: Pulp Man
Section Three: I Do Thee Wed
Section Four: One of the Long Nights
Section Five: Voodoo on the Highroad
Section Six: The Real Zombies
Section Seven: Last Jeep Road to the Blue Mountains
Section Eight: Up From the Pulps
Section Nine: Cave's Literary Excellence
Notes
Selected Letters
Photo Section
Bibliography
Afterword, by Carl Jacobi
Index
Format is trade paperback with a total of 146 pages.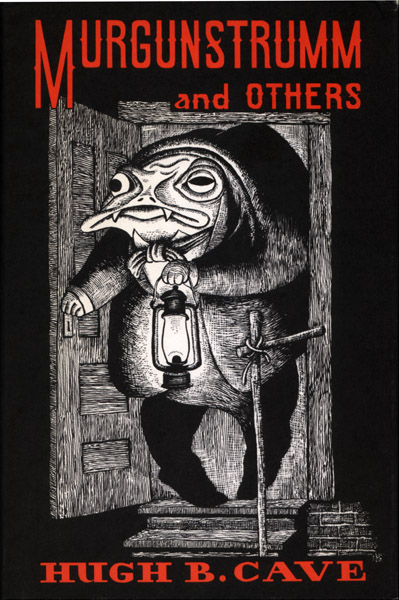 I knew Hugh Cave. I started corresponding with him in the early 1990s. I met him in person twice at Pulp-Con 1995 and 2001. He was fascinating to talk to. His mind was sharp remembering magazines, writers, and editors. He was also a correspondent in WW2. He told me about landing with the Australians at Balikpapan on the island of Borneo in 1945. He had to hide under a shot up jeep he was in from a Japanese machinegun position until the Diggers took it out.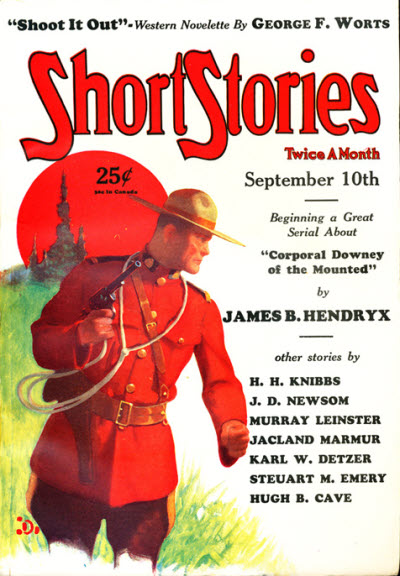 I still remember a letter from Hugh after Karl Edward Wagner died. He just couldn't believe that Wagner had died before making it to 50.
Hugh B. Cave is best remembered for his horror fiction today. I happen to like his adventure fiction. I especially like his horror stories set in exotic locations including Borneo.
I was lucky in getting the Carcosa collection Murgunstrumm and Others when in print and then the Fedogan & Bremer collections Death Stalks the Night and The Door Below as they were released. I also had Hugh sign some books for me. I will let you in on a secret, I would rather read Hugh Cave than Cornell Woolrich.