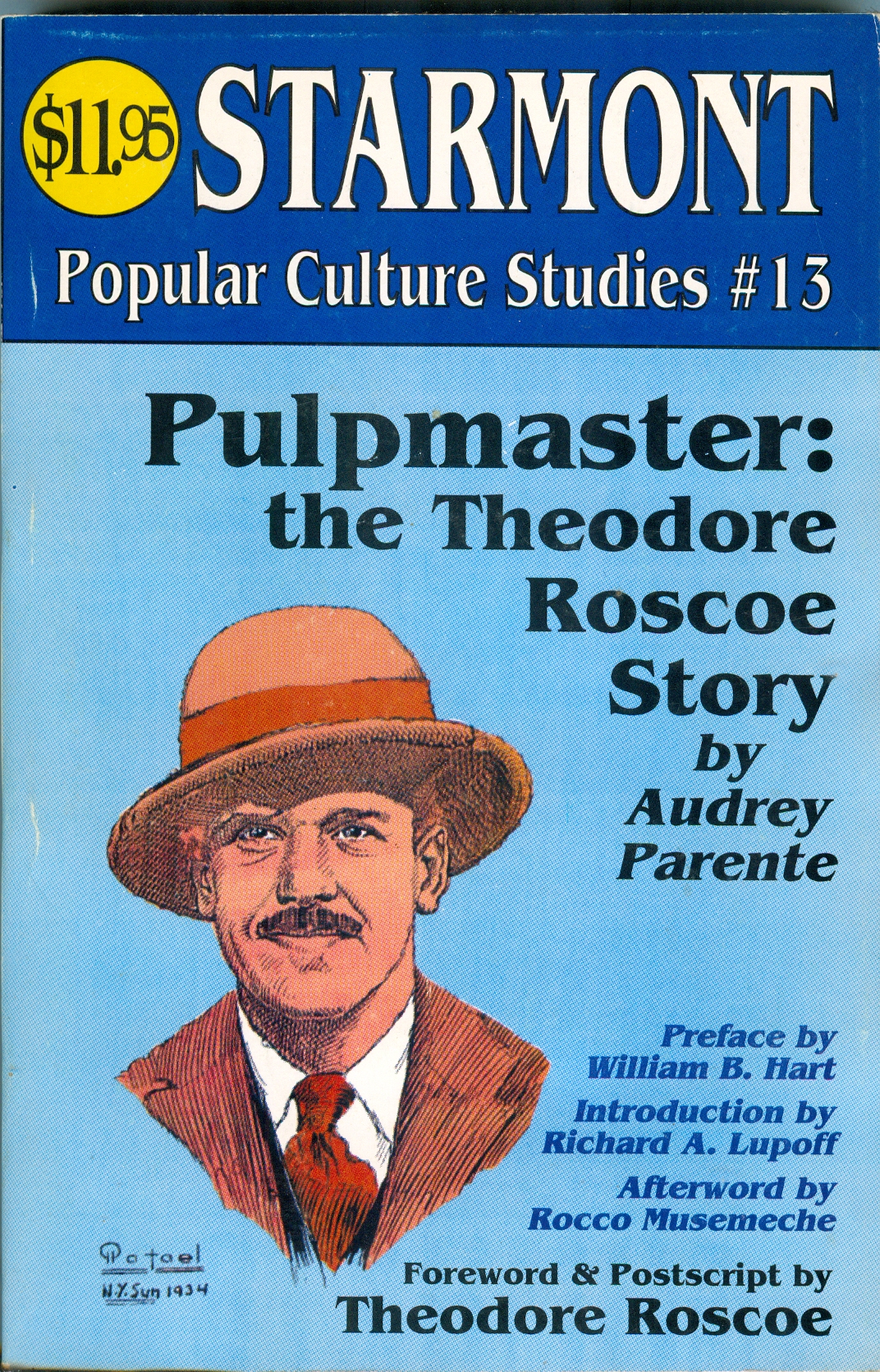 Theodore Roscoe (1906-1992) was a pulp fictioneer from the late 1920s through the early 1940s. He made the jump from the pulp magazines to writing non-fiction books about the U.S. Navy. He was not as high production as E. Hoffmann Price or Hugh B. Cave. By the standards of 1930s pulp magazines, he could be considered an "A" list writer as a good portion of his fiction appeared in top tier pulp magazines such as Argosy and Short Stories. Roscoe had two stories in Weird Tales but ceased writing for the magazine due to slow and low payments.
I like reading Theodore Roscoe. He is not in top three or five but I enjoy reading his adventure fiction the way I do with E. Hoffmann Price, Arthur J. Burks, or Hugh B. Cave.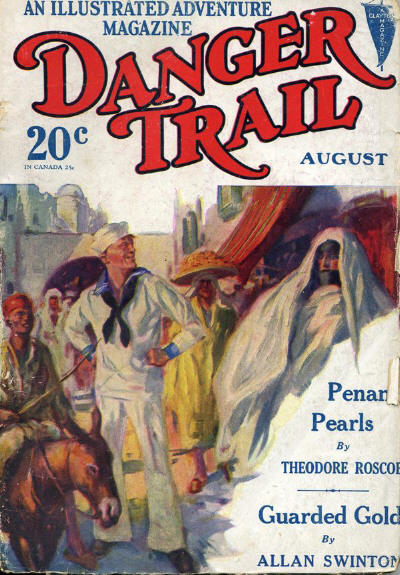 Pulpmaster: The Theodore Roscoe Story by Audrey Parente was #13 in Starmont's Popular Culture Studies. The book came out in 1992, the year that Roscoe died. It originally sold for $11.95. Format is trade paperback with 173 pages.
Contents
Acknowledgments
Foreword, by Theodore Roscoe
Introduction –   William B. Hart
Preface: From Aces Trumped to Zack the Giant Killer – Richard A. Lupoff
Section One: Where is the Pulpmaster?
Section Two: Spelling Out a Tale
Section Three: The Queer Side of the Pulps
Section Four: Words to the Wise
Section Five: Prolific Producers
Section Six: Contents of a Life's Work
Section Seven: Remember Tomorrow
P.S.: Theodore Roscoe
Selected Letters
Selected Log Entries
The Buddhist Monk (fiction story)
Notes
Bibliography
Afterword – Rocco Musemeche
Index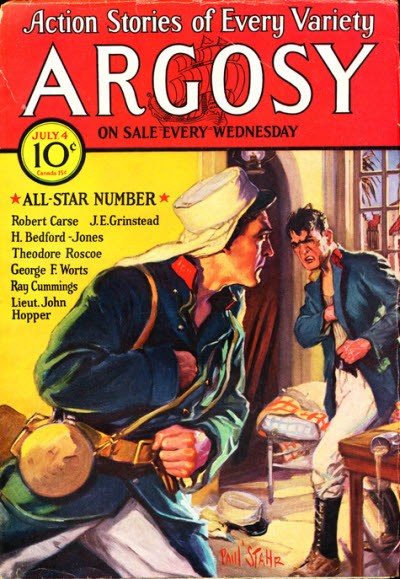 You have to love story titles such as "Crocodile," "Tarantula Tower," and "The Phantom Castle of Genghis Khan." If you want to sample Theodore Roscoe, Adventure House has a collection The Emperor of Doom. This is a collection of adventure stories. Steeger Books has 11 collections and novels by Theodore Roscoe.
Audrey Parente told me she also produced a book on pulp writer Judson Philips, another generalist pulp magazine writer along the lines of Hugh B. Cave and Theodore Roscoe.