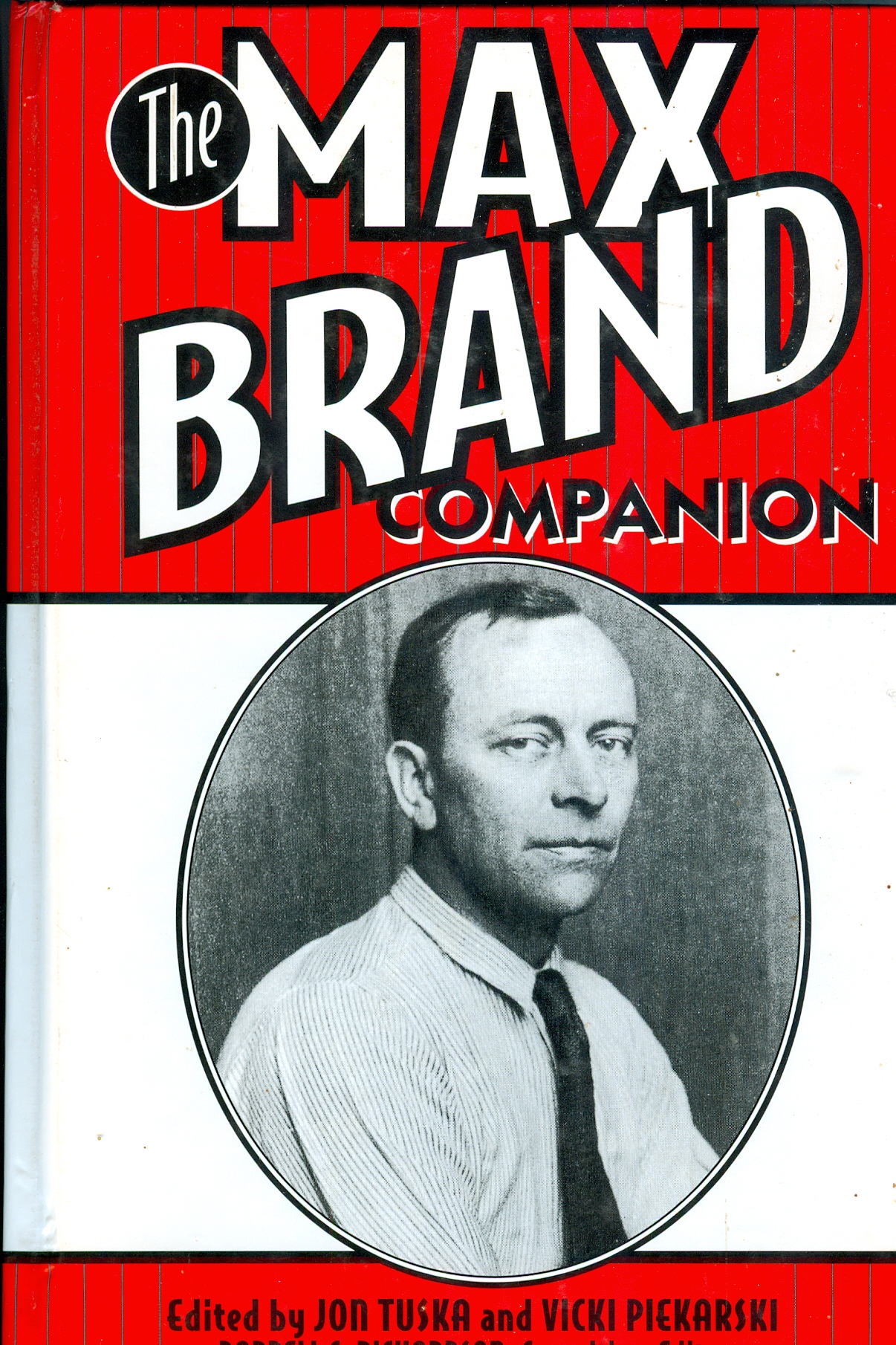 Frederick Faust (1892-1944) was one of the kings of the pulp magazines. He is best remembered for his pseudonym "Max Brand" today. He had 900 copyrights to his name. He is generally associated with the western genre, but he wrote in other genres including detective, historical, spy/espionage, boxing, aviation, nautical, tropical adventure, dogs, horses, and a few fantastics. He created the character "Dr. Kildare."
The Max Brand Companion edited by Jon Tuska and Vicki Piekarski with contributing editor Darell C. Richardson is a handy bio-bibliography from Greenwood Press (1996). It is a whopping 547 pages.
Contents
Introduction –   Jon Tuska
Biography and Tributes
Destry and Dionysus – Martha Bacon
The Letters of Frederick Faust – William A. Bloodworth, Jr.
A Sketch of My Life – Frederick Faust
The University Years – Harvey Roney
Faust's Military Interlude – Gilbert J. McLennon
Bohemian Days on Grub Street – John Schoolcraft
More on Frederick Faust – John Schoolcraft, compiled by Darrell C. Richardson
Fictional Authors "Portraits" of Frederick Faust's Personae, from Street & Smith's Western Story Magazine
Heinie – Carl Brandt
Frederic Faust: An Appreciation – Walter Morris Hart
A Farewell to Max Brand – Steve Fisher
My Father – Jane Faust Easton
Frederick Faust as I Knew Him – Robert Easton
Frederick Faust, Soldier – Herbert Wadopian
A Hero's Death: New Facts on the Last Hours of Frederick Faust – William F. Nolan
Letters of Robert and Jane Easton from LOVE AND WAR
Ritorno – Adriana Faust Bianchi
Bibliographies
Frederick Faust: A Bibliography
A Faust Filmography
About Frederick Faust – William F. Nolan
Fan Publications – David L. Fox
The Multiple Worlds of Frederick Faust – William F. Nolan
The Fun of Collecting Faust – Samuel A. Peeples
My Faust collection – Darrell C. Richardson
Belles Lettres and Literary Criticism
Fiction and Poetry by Frederick Faust
The House of Rulaki
Convalescence
The Second Chance
Dr. Kildare's Dilemma: A Fragment
Eagles over Crooked Creek
Poems
The Quotable Faust compiled by David L. Fox and William F. Nolan 
Literary Criticism 
Twenty-Five Million Words – Edward H. Dodd, Jr.
Strength!: Some Impressions of Max Brand – Chester D. Cuthbert
Your Forte Is the West – William A. Bloodworth, Jr.
Frederick Faust's Western Fiction: An Overview – Jon Tuska
Some Thoughts on Realism in Faust's Westerns – Leo A. Heztler
One Man's Faust – Dwight Bennett Newton
The Life and Works of Max Brand – Darrell C. Richardson
A Sexual Perspective in the Works of Max Brand – Jack Ricardo
Comments on Jack Ricardo's "Sexual Perspective" Article: A Symposium – Leo Hetzler, William F. Nolan, and Ed Gorman
Shakespeare's Presence in Faust's Western – Leo Hetzler
The Making of a Medical Man: Max Brand's Young Dr. Kildare – Susan Zodin
Thought on Max Brand's THE GARDEN OF EDEN – Leo A. Hetzler
The Fantasy of Frederick Faust – Darrell C. Richardson
Forever Untamed: Faust's Indian Fiction from "Beyond the Outpost" to the Red Hawk Trilogy – Edgard L. Chapman
Notes
Index
About the Editors and Contributors
I like reading Frederick Faust. As Don Herron said to me when he reviewed a reprint of one of Faust's detective novels, there is a smoothness to his writing. If one is interested in sampling Faust, University of Nebraska Press published The Collected Stories of Max Brand in 1994. It contains a mix of different fictional genres. Amazon has one copy left. There is also Max Brand's Best Western Stories from Warner Books (1983).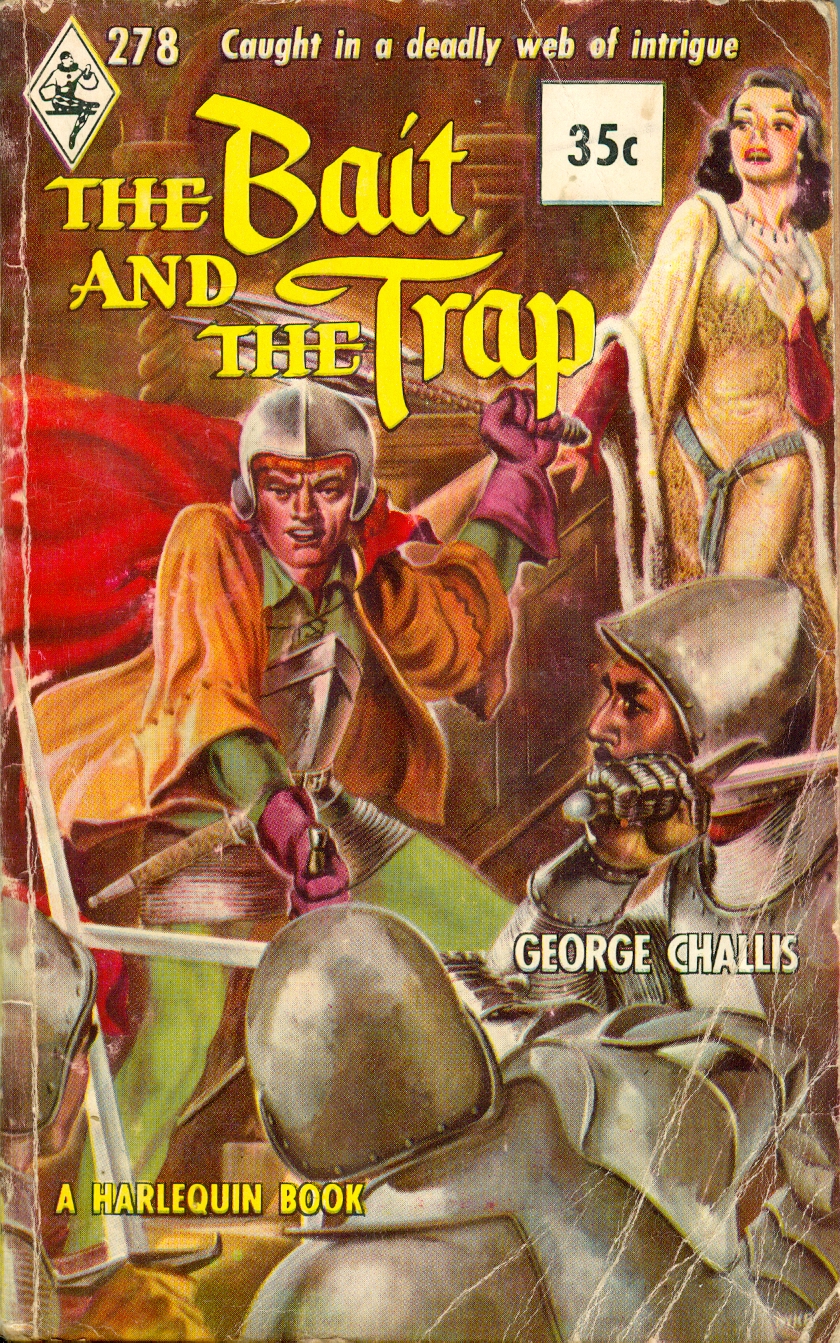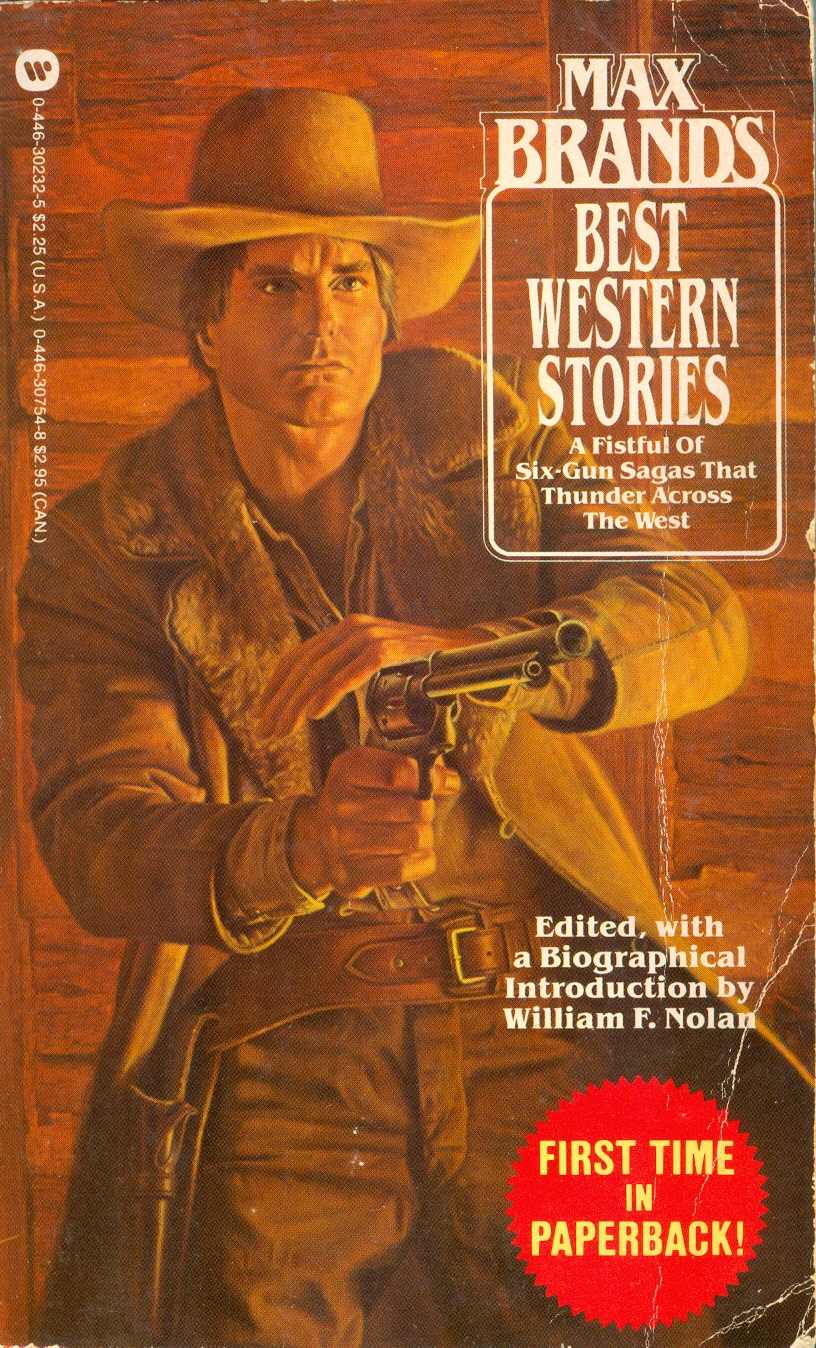 Altus Press/Steeger Books has nine Faust titles in print including swashbuckling Tizzo stories in two volumes.