BOOK REVIEW: Jon Mollison on The Corroding Empire
Thursday , 23, March 2017
Book Review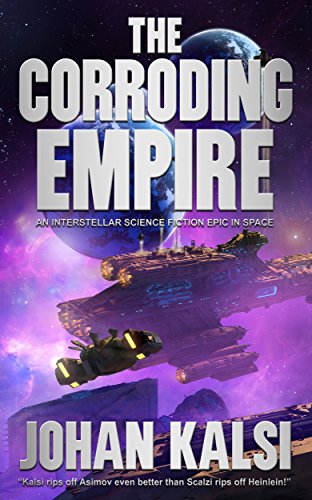 Jon Mollison has the lowdown on Castalia House's latest monster hit:
The Amazon blurb brags that, "Kalsi shows himself to be more Asimovian than Asimov himself."

I wouldn't go quite that far.  The Corroding Empire fails as an Asimov pastiche (tribute?) in a few ways.  It features a long string of characters who are well rounded and relatable.  It doesn't contain a strong undercurrent of smug superiority over the poor, benighted hoi polloi.  It doesn't make a case that the world would be a better place if only the poor, benighted hoi polloi would turn their every decision process over to the technocrats who really do know better than they what's best for them.
What it does contain are seventeen short stories and vignettes that document the long, slow, slide of a galactic empire into chaos as a small coding error multiplies and ripples out through the vast, interconnected networks that control everything in the galaxy.  Some of the stories are simple character studies.  Some are rip-snorting action.  Some consist mainly of people standing around talking.  You know, about science-stuff.
Even better, it's not about impartial technocrats willing to allow trillions to suffer NOW because it will make life better for people 900 years from now.  Instead, it's the stories of those who fight and struggle to make life better for the people suffering through the long, slow decline.  Even if they cannot fix the galaxy, they still do everything they can to fix their own little corner of it, to hold the threads of civilization together for just a little while longer.
And in that way, this isn't Asimov.  It's something far better.