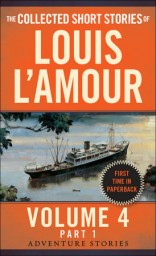 Adventure fiction, unfortunately is one of those almost dead genres, just ahead of boxing fiction. There are some fantastic tinged novels by Clive Cussler, Douglas Preston, and James Rollins that straddle adventure. They are generally techno thrillers with gadgetry and world wide conspiracies owing more to Lester Dent (Doc Savage) than Jack London.
Picking up new fiction with explorers to out of the way places encountering desperados, hostile natives, the environment, and dangerous animals is not going to be easy.
That was not always the case. Adventure fiction has a long, fine pedigree from H. Rider Haggard to the end of the pulp magazines and even a little bit after. I can remember being in the mood for exotic adventure fiction in 1986. What sparked it was mention by Robert M. Price in one of his Cryptic publications (I think Pulse Pounding Adventures) that Purple Prose Press was going to publish a collection of Carl Jacobi's South Seas adventure stories from the pulp magazines. I knew of Jacobi as a Weird Tales writer but was unaware of his adventure fiction. That book eventually came out three years later from Bowling Green University's Popular Culture Press.
I had been reading a lot about the Pacific portion of WWII and was fascinated by the doomed stands by British, Dutch, American, and Australian troops against the Japanese blitzkrieg in late 1941 into 1942. I had a fascination with the area and its wildlife to begin with.
Providentially, I was at a Dairy Mart in Cleveland Heights, Ohio up the street from my apartment November 1986. I spotted on a paperback spinner rack, Night Over the Solomons by Louis L'Amour. I think I knew by that time that L'Amour had gotten his start in the pup magazines. He was born in 1908, so in the same age range as Robert E. Howard, Donald Wandrei, Manly Wade Wellman, Carl Jacobi etc.
I bought the book and began reading it. I was used to seeing a page with story originally appeared in ____. There was nothing in this book. I knew these stories had to have originally appear in pulp adventure magazines from the 1940s from the writing style. Here were stories with stalwart, tough men of action in the tropics dealing with gangsters, Nazis and Japanese. The following spring in 1987, another collection West From Singapore came out. These were slender paperbacks of under 200 pages that sold for $2.95.
I later found out that Carroll & Graf had wanted to publish some collections of Louis L'Amour pulp era stories with no response. So they went ahead and published some public domain material. L'Amour and Bantam Books responded with paperbacks of the same titles with better distribution.
There was an earlier collection of L'Amour stories that included adventure called Yondering from 1980. I eventually read that one also.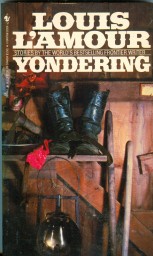 I have a love-hate relationship with L'Amour. The Daybreakers is a wonderful western. The four western novels he wrote for Gold Medal are well thought of by western fiction aficionados. He supposedly got his break when "Luke Short" (Frank Glidden, Jr.) could not produce three paperbacks a year for Bantam Books. L'Amour could keep up that pace and it shows. Some of the novels are sloppy. He also reused the same plot (Shalako and Last Stand at Papago Wells). There is the story his later novels were to be left alone by editors. I have mentioned how infuriating some aspects of The Walking Drum were to me. L'Amour was hugely popular and made money for Bantam.
There are people who read nothing but Louis L'Amour. I have met at least one.
When it comes to westerns, I prefer Gordon D. Shirreffs' hard-boiled epics and Elmer Kelton's historically accurate, non-mythic recreations of Texas.
There was a Louis L'Amour though who supposedly traveled on cargo ships in his youth and saw the world. That same L'Amour put his knowledge and background to work to write effective adventure stories in the 1940s.
There were four collections of L'Amour short fiction from the early 2000s that collected various un-reprinted and unpublished stories. Western, crime, sports, and adventure fiction were all jostled together in first hardback, then paperback editions. It was a way of reading that elusive Ponga Jim Mayo novelette of Nazi invasion of Brazil.
Bantam has been repackaging L'Amour's shorter fiction according to genre. The Collected Short Stories of Louis L'Amour are a series of originally big hardbacks that are now being reprinted as paperbacks. Volume 4: Part 1 Adventure Stories is a grab bag of non-series fiction.
The stories range from pieces for literary journals of the 1930s to the 1960s. All but one of the stories from Yondering are included. The earlier stories show a great deal of influence by Jack London and John Steinbeck, but especially London.
"Old Doc Yak" and "It's Your Move" are tales of hard times on the waterfront with often unemployed sailors looking for work on the next ship. "Survival" is the aftermath of a cruise ship sinking and the recounting of the only surviving ship hand attempting to keep order on a lifeboat. "The Dancing Kate" and "Off the Mangrove Coast" has good men thrown in with bad men on ships in the tropics.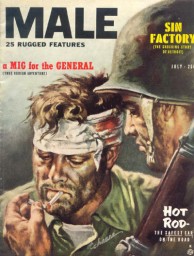 "May There Be a Road" is about Tocharian tribesmen in Tibet battling the invading Red Chinese. L'Amour wrote this for Saturday Evening Post in 1960 where it failed to place. The first seven stories appear to have been written in the 1950s or early 60s and as far as I can tell, most never placed in a magazine. "Crash Landing" was in Male, July 1952.
"Meeting at Falmouth" is an historical adventure with an exiled Benedict Arnold.
The lone pulp story is "Where's There's Fighting," a WWII story set in Greece in 1940. That story originally appeared in Thrilling Adventures, January 1942.
Volume 4, Part 1 of Adventure Stories is 314 pages and retails for $6.99. I got it for less at Hamiltonbooks.com. This was a fun collection to read. Some survival stories, sailing, skullduggery in the tropics, 1950s Saturday Evening Post fiction, and a few more literary experiments make for an interesting mix. Volume 2 collects the series character stories from the 1940s. The reader is reminded why L'Amour was such a popular writer. To use the cliché, he was a natural born story teller.
You probably don't even have to buy this book. No doubt your local library will have a copy in large print edition.