Castalia House New Release: PRINCE OF SHADOWS
Friday , 18, September 2020
Uncategorized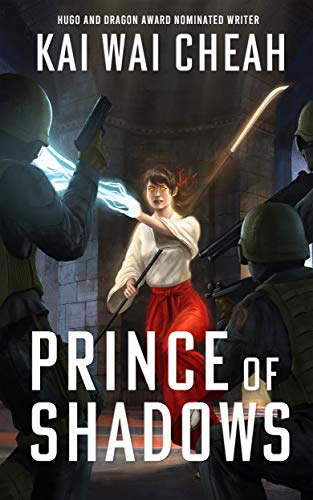 THE OLD GODS ARE COMING BACK!
When a black op goes awry, the Nemesis Project pulls deniable operator Luke Landon off the line. But while mortal authorities want him to stand down, the gods aren't done with him yet.
Pressed into a secret war between infernal and divine powers, Landon is thrust into a new campaign. The elder gods are returning to do battle with the Unmaker—and they are choosing agents to carry out their will.
In Japan, a goddess has chosen a shrine maiden as her soldier. The shadowy Organization, the secret rulers of the world, have her in their sights. Without official sanction or backup, Landon and his allies must go rogue to save her.
Landon has always been prepared to lay down his life. But this time, he may just have to give up his immortal soul.
PRINCE OF SHADOWS is the third volume of The Covenant Chronicles, the supernatural Mil-SF series by Kai Wai Cheah, Hugo-nominated author of Flashpoint: Titan.