Castalia House New Release: TURNED EARTH
Thursday , 24, May 2018
News, Publications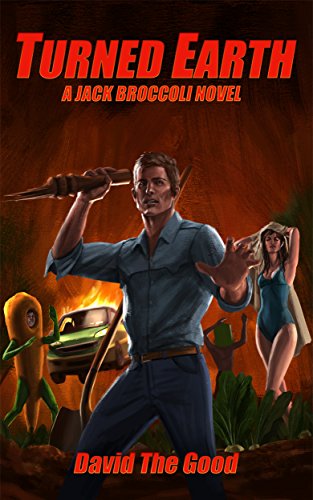 You have no idea how many ways to kill you are lurking in the little laboratory of mass destruction known as your neighbor's garden.
Gardening is just a hobby for most – but for some, it's a matter of life and death. 
Who keeps killing soil scientists and agriculture industry executives around the world? If you dare to ask, you may end up as the next corpse left to serve as garden compost. When gardener Jack Broccoli and his boss are targeted by a radical farming cult, Jack's entire life is turned upside-down as he's forced into a terrifying world of international agro-industrial intrigue. 
TURNED EARTH is a frighteningly funny novel by master gardener David The Good and the first in the Jack Broccoli series of gardening thrillers.
This is one of those books you have to read to believe that it's real. Yes, it's a gardening thriller, and somehow, inexplicably, the concept actually works. Also, it appears that gardeners have considerably more ways to kill you than ninjas, hit men, and the U.S. Marine Corps combined. We're now officially terrified of all those little blue-haired women who spend their days laboring painstakingly over their well-tended laboratories of mass destruction.
From the first review of TURNED EARTH: A Jack Broccoli novel:
This might the world's first garden thriller ever to be published. Imagine Mel Bartholomew meets Liam Neeson as written by a graft of Douglas Adams and Dave Barry, and lyrics by David Byrne, if it had lyrics. You aren't going to read the secrets of Life, the Universe, and Everything, but you will be asking yourself "How did I get here?" and "That's not my house" which is more of a statement than question.