Cirsova is Accepting Story Submissions
Friday , 11, March 2016
Uncategorized
Short Reviews will return next week while I catch up on my reading!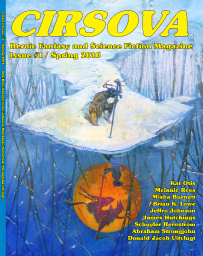 Some of you might already be aware that I've spent the last few months putting together and releasing the inaugural issue of Cirsova, my Heroic Fantasy and Science Fiction Magazine.  What you might not be aware of is that submissions are now open for issue #2.
If you've been enjoying Jeffro Johnson's Appendix N Retrospective series and are a fan of those sorts of stories, I highly recommend checking Cirsova out.
We're looking for stories in the vein of Edgar Rice Burroughs, Leigh Brackett, Jack Vance, Fritz Leiber, Gardner F. Fox, and other guys and gals that you've probably only heard of in Retrospective or Short Reviews.
Full details can be found here.