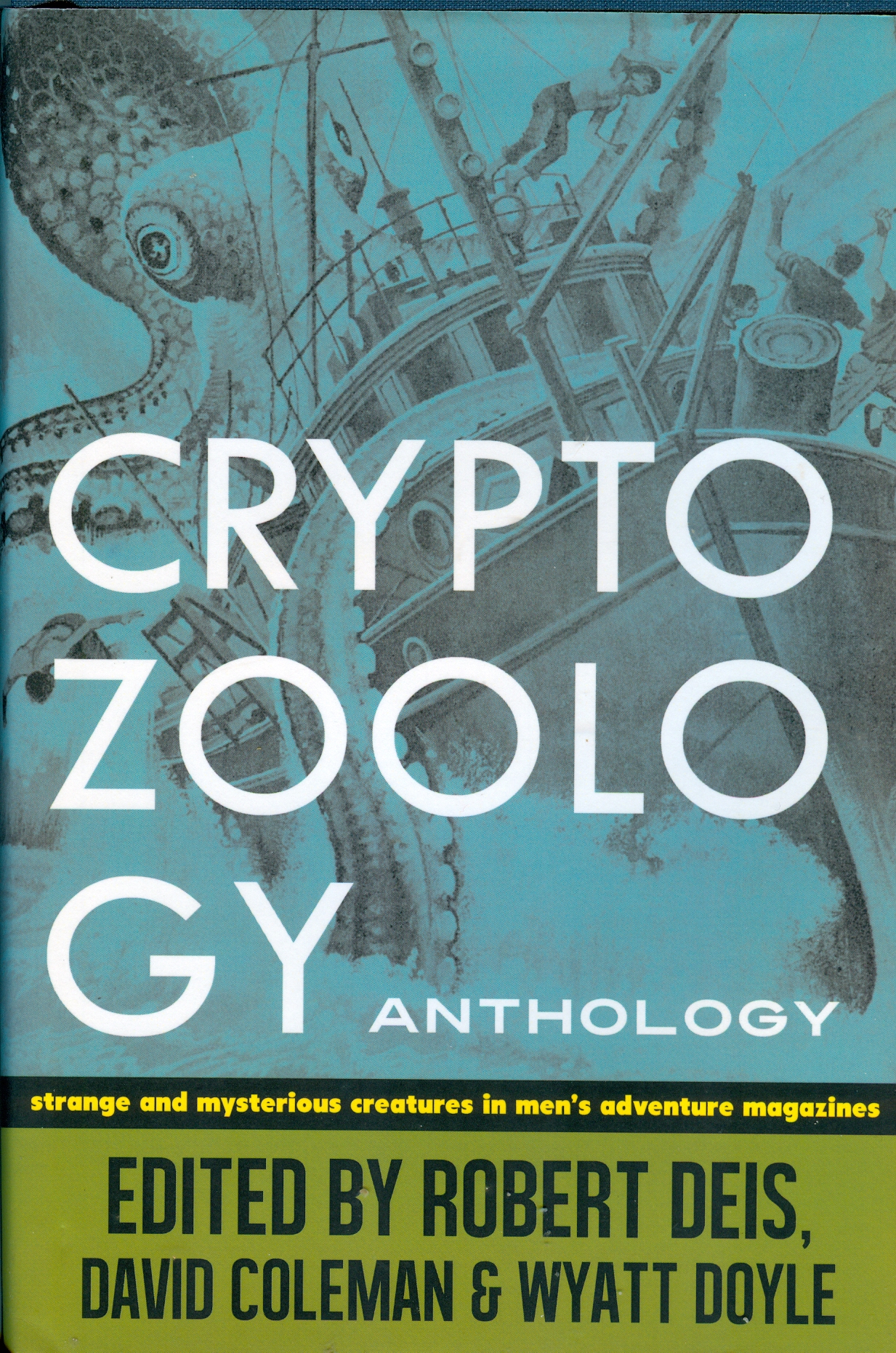 I am always up for a good book on cryptozoology. I read one of Willy Ley's books from the library on exotic zoology as a lad with great relish.  The idea of the Loch Ness monster, a dwarf brontosaur in the Congo, and other unknown animals is always appealing. Even later, I would watch some of the shows on the Discovery Channel with explorers looking for things like the tree climbing crocodile of New Guinea.
New Texture produces reprint book of material from the men's adventure magazines. One beauty they have produced is Cryptozoology Anthology. This very well done hardback reprints 15 pieces from men's adventure magazines from 1948 to the early 1970s. Some are articles, there are a couple of stories including one by Arthur C. Clarke, others are that gray territory known as the "true" story.
Cryptozoologist David Coleman has an entertaining article on searching out articles in men's adventure magazines in the 1960s. He makes the case that cryptozoology did get a boost from these magazines as they contained articles from Ivan T. Sanderson and John Keel.
Eight entries are about the Yeti and Sasquatch. There is a piece on sea-serpents reprinted from True by Ivan T. Sanderson.
A couple are out and out post-pulp stories dressed up as "true" adventures. These are my personal favorites. "The 'Thing' at Dutchman's Rig" (Showdown, November 1958) by John Mavitty could have been in Argosy or Weird Tales 35 years earlier. It is the finding of a Tyrannosaurus rex on the island of New Guinea by petroleum engineers.
Jim MacDonald's "MacDonald's Nightmare Safari" (Man's Conquest, August 1959) is about a giant lizard in the Mato Grosso region of the Amazon that guards a field of diamonds. Again, the pulp is strong here.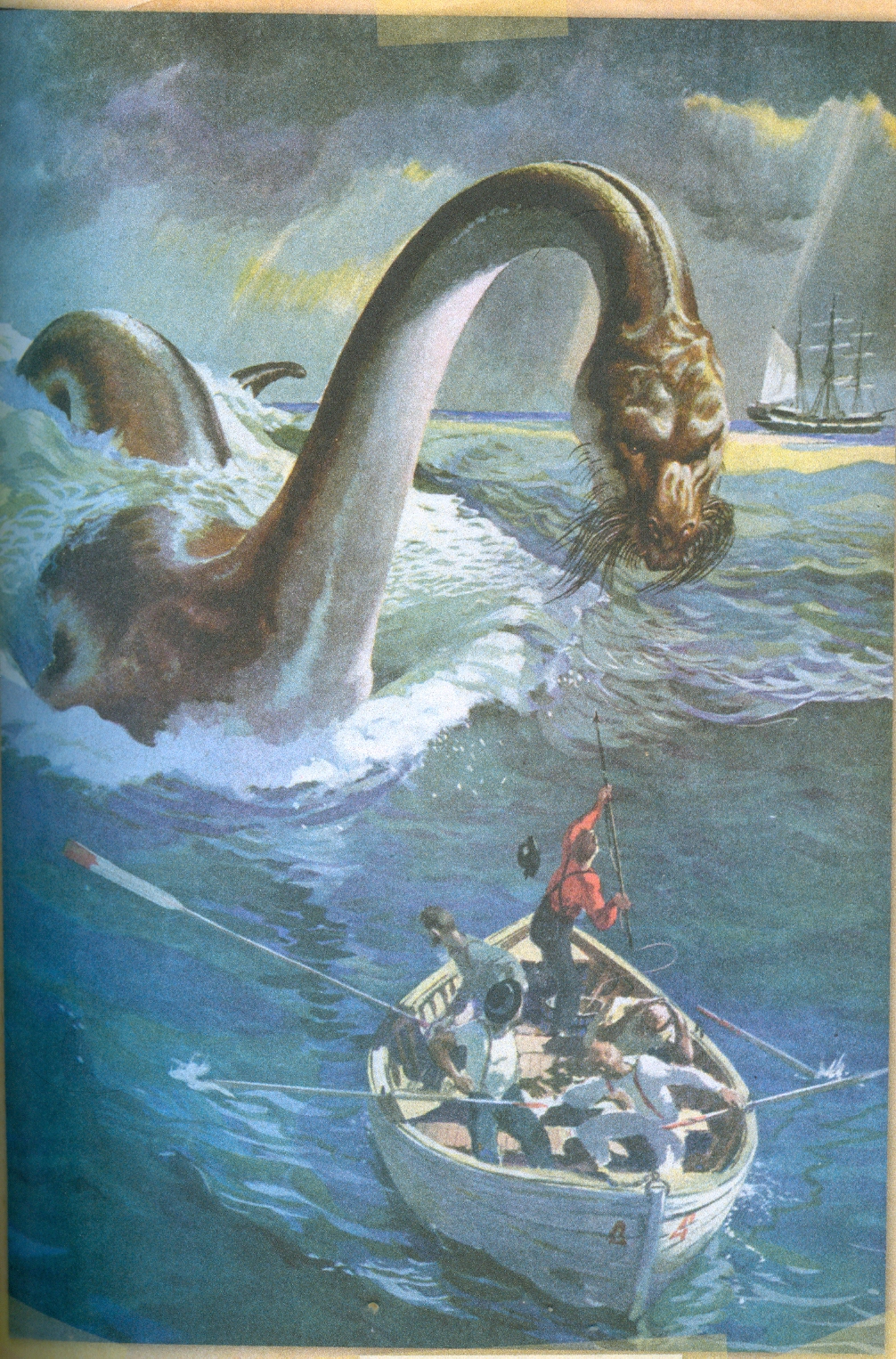 The Thunder Bird is a creature that interests me. Jack Pearl's "Monster Bird That Carries Off Human Beings!" (Saga, May 1963) is a sober look at accounts of very large birds that attempt to carry off children.
The most gonzo work is "'Fish' With Human Hands Attacked Me!" (True Weird, November 1955) is part lurid recounting of an attack by fish men but then an examination of the phenomena around the world.
Cryptozoology Anthology as a book is very well made. Binding is excellent, the paper is high quality and pleasing to the touch. Original cover art and interior art for these articles and stories are reproduced. You can also get the book in trade paperback but for the minor difference in price, get the hardback.
So, if you have someone who loves the unknown in the animal world, give a thought of picking this up for Christmas for them (or for yourself).