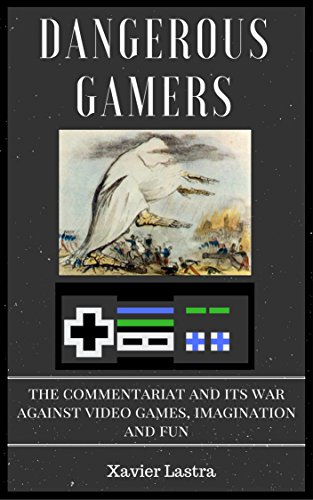 Why did Robert E. Howard, H. P. Lovecraft, and A. Merritt have to be torn down the way they were? Why did it matter enough for somebody to dedicate themselves to their displacement? Why is it that their place in the canon had to be contested– and why even the notion that their was a science fiction and fantasy canon in the first place so strangely controversial? Why is it that so many people behave as if not reading anything from before 1980 is some kind of virtue? And why is it almost every book review or criticism referencing these authors seems to contain some kind of warning label pointing out that they did not conform in every point to contemporary progressive notions of acceptable thought?
These are question I have spent a great deal of time delving into, and I have to say… there is so much nonsense drummed into peoples' heads these days, it takes quite a bit of effort to convince them that something even happened. Look into a major magazine or newspaper, however, and the articles uniformly give the impression that science fiction and fantasy somehow sprang into existence ex nihilo during either 40's or 70's depending on how aggressive the commentators are.
Who are these people, anyway?! When did this sort of thing start? And how in the world did these people decide to go into low brow culture like pulp fiction, role-playing games, comic books, blockbuster movies, and video games and mark it all as their territory?
That's a really interesting story, actually. And if the first time you became conscious of these shenanigans was at the height of #Gamergate when games journalists dropped a whopping sixteen Gamers Are Dead articles across nearly as many media outlets over the course of a couple of days, you may be surprised at just how far back it goes.
A lot of people kicked around the idea of writing a book about this. Only one guy delivered: Xavier Lastra aka The Frisky Pagan. His book Dangerous Gamers is absolutely engrossing and takes apart not only the agenda of the parasitical commentariat class, but also delves into their origins of their agenda and unearths their bizarre "intellectual" forbears. If you want to know why the culture wars are playing out like they have, this is the only game in town.
Some people can think outside of the box. Xavier Lastra has a bigger box!
Check it out!