Dark Legion Comics New Release: REBEL DEAD REVENGE #3
Tuesday , 21, August 2018
Uncategorized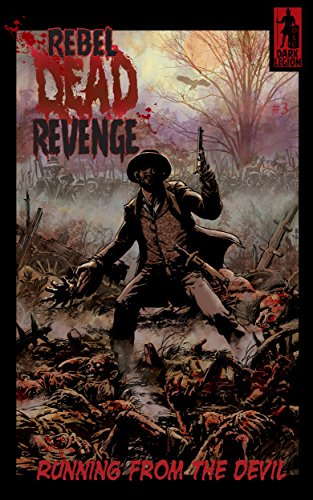 REBEL DEAD REVENGE #3: Running From the Devil is now available for Kindle and Kindle Unlimited from Dark Legion Comics.
The Devil is raising an army!
To the horror of his loyal servant, Jim, Confederate general Stonewall Jackson has been summoned back from the grave to lead Satan's army of ravenous undead. But the great general's arm is missing, and the Devil is sending out his undead minions to find scour the land in order to find it.
The South rises again in REBEL DEAD REVENGE!