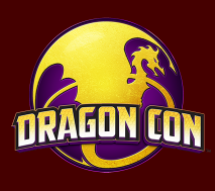 First up, H. P. at Every Day Should Be Tuesday points out that today might be the last day to register:
You can find the final, final ballot here.  The deadline to register to vote is "Sunday, August 28" (I don't know whether that really means Sunday, August 27 or Monday, August 28) and the deadline to vote is Tuesday, August 29 – one week from today!
Meanwhile, award winning author Brian Niemeier has thrown down the gauntlet:
It's simple. In my book, the readers get what they want.  And as always, I'm here to help you.

First, we've got the best book. Souldancer won a Dragon last year, and the overwhelming reader consensus is that The Secret Kings is even better.

Second, starting today and running until Tuesday, August 29th, The Secret Kings is free in the Kindle Store.
Finally, for interviews and discussion with many of the nominees, check out Declan Finn's podcast featuring Richard Paolinelli, L. Jagi Lamplighter, John C Wright, Jon Del Arroz, Lou Antonelli, and Daniel Humphreys.
Check it out!