Edmond Hamilton, Leigh Brackett, and E. Hoffmann Price
Sunday , 10, January 2016
Uncategorized
Doing this series on Leigh Brackett shook some things loose. Don Herron (The Dark Barbarian, Willeford) contacted me offering some scans of interesting items. He has been selling books from the E. Hoffmann Price library. E. Hoffmann Price was a pulp fictioneer who wrote about 500 stories from the middle 1920s to the early 1950s. He got out of pulp fiction writing as the magazines were dying.  He came back later in life to write six books for Del Rey Books. He is best remembered for being the only one to meet H. P. Lovecraft, Robert E. Howard, and Clark Ashton Smith in person. The Book of the Dead is a remembrance of those three and many others. Price could be cranky in his opinions. He never really got it why Lovecraft and Robert E. Howard came back strong in the 1960s. Price had broken into Adventure, that was more important in his view.
One item from the Price library is an inscription to Price in The Best of Edmon Hamilton (hardback).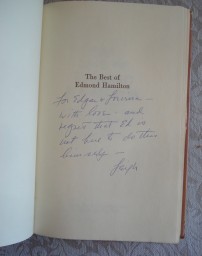 Price normally did not go to science fiction conventions. He did go to Pacificon II in 1964 because Edmond Hamilton and Leigh Brackett would be there. Here is the program booklet: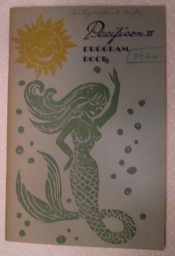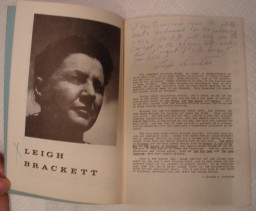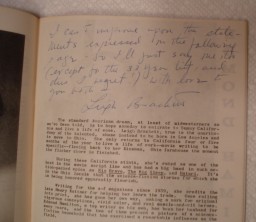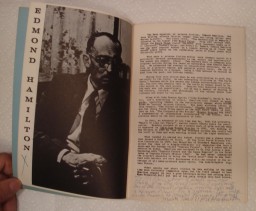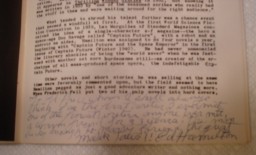 Pacificon II was the World Con for 1964. The convention has some notoriety for being known as the "Breendoggle." It takes it name from Walter Breen, Marion Zimmer Bradley's husband,  later convicted of child molestation was banned from the convention. He already had a reputation at this time.