Eva: Men's Adventure Supermodel
Sunday , 10, November 2019
Book Review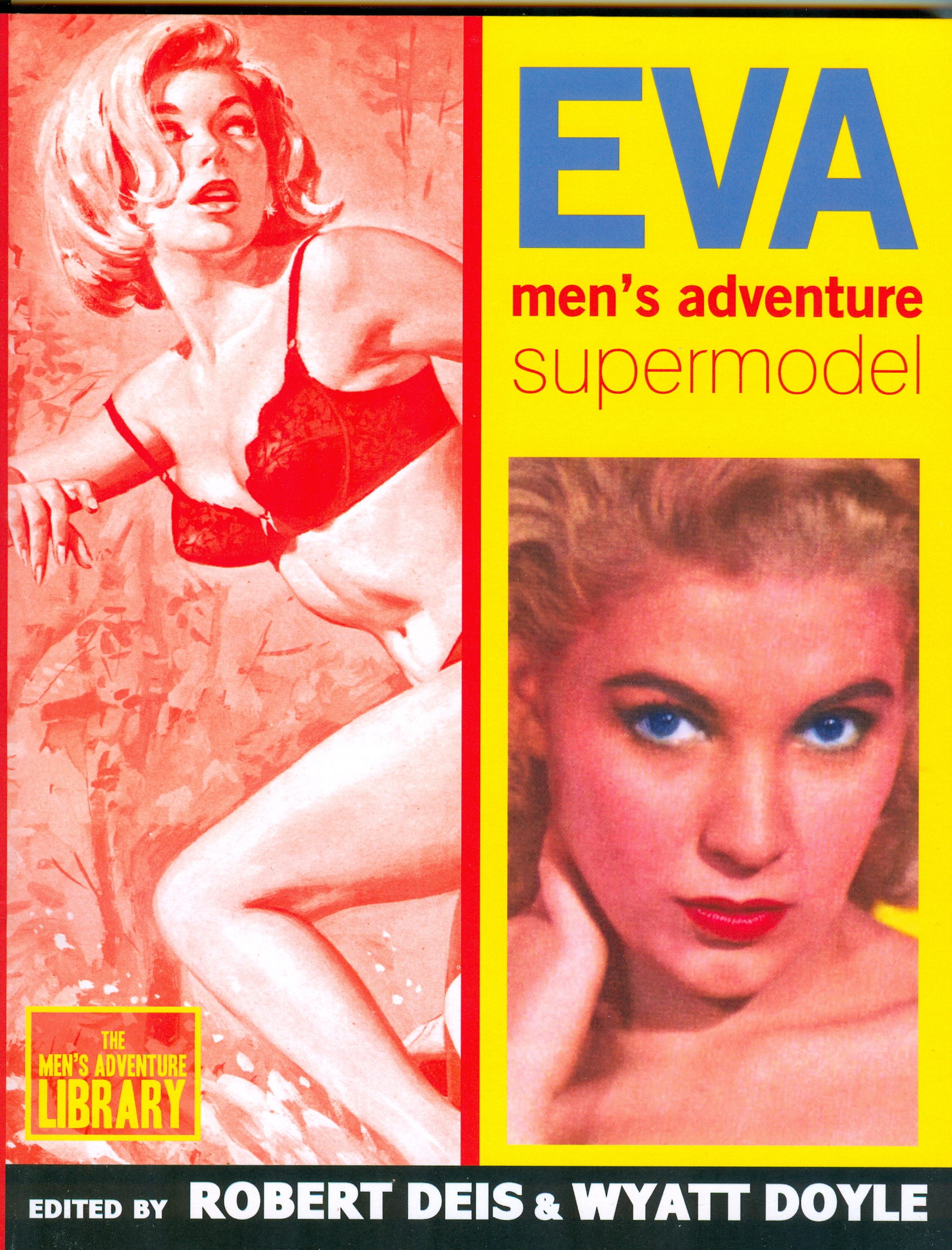 This just arrived in the mail. I have written about New Texture's books that focus on the men's adventure magazines of the 1950s through the 1970s. Their newest offering is Eva Men's Adventure  Supermodel, an art book featuring model Eva Lynd.
The model I am most familiar with is Steve Holland who modeled a lot of action poses for many a paperback cover. I don't know if Eva Lynd is the female version of Steve Holland but she was featured on a lot of magazines.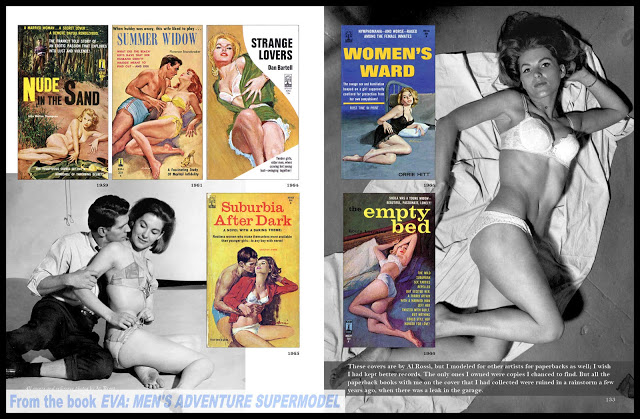 Eva Lynd was born Eva Inga Margareta von Fielitz in Sweden. She is the daughter of a count from Latvia. She came to the U.S. at age 12. Along the way she lived in Astabula, Ohio which is not too far from me!
She did some acting and lots of modeling. The book includes stills of some T.V. work. She even appeared on Hogan's Heroes! I know I had to have seen her as I have seen all the episodes of Hogan's Heroes.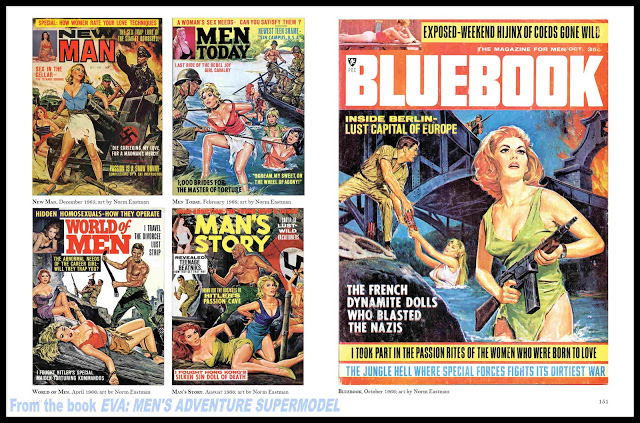 The great artist James Bama did one illustration with Eva posing for a magazine. Much of her work was with Al Rossi and Norm Eastman. Eva was often in an action pose for the men's adventure magazines.
As per usual with New Texture's art books, this is lavishly illustrated with many covers from the men's adventure magazines. You can get this book in hardback or paperback
Eva will be attending PulpFest next August so I will get a chance to meet her and discuss John Banner as Sgt. Schultz!