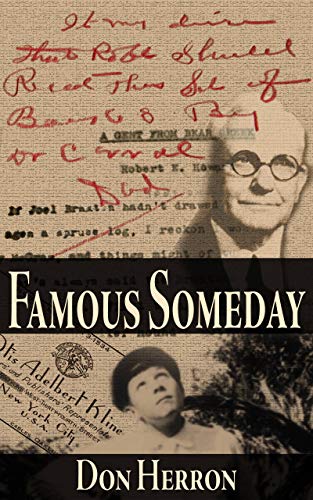 The Cimmerian was a one of the best Robert E. Howard small press magazines ever produced. Editor/publisher Leo Grin had the idea of a magazine that contained well edited, entertaining non-fiction articles, a few poems, and a letter section. Art, all too often bad art would overwhelm many a small press magazine. The Cimmerian had a few small pieces per issue. The most radical idea was a regular publishing schedule. It was a bimonthly magazine for four out of five years. It ran monthly in 2006.
The magazine paid well for the small press. The result was an overall high quality magazine with contents that continue to be mined today.
The Cimmerian Press has been putting out e-book "triple packs." The newest this week is Famous Someday: A Robert E. Howard LitCrit Triple Punch Pack!
Contents include:
"He Was Deadly"                                            The Cimmerian, V1n3 (August 2004)
"The Last of the Baker Kids"                          The Cimmerian, V3n3 (March 2006)
"COnun and TarZAN"                                     The Cimmerian, V3n6 (June 2006)
"Robert'll be Famous Someday"                    The Cimmerian, V3n10 (October 2006)
"it is My Desire"                                              The Cimmerian, V3n9 (September 2006)
"Ur Gent"                                                        The Cimmerian, V3n8 (August 2006)
Ever wonder how Robert E. Howard pronounced Conan and Tarzan?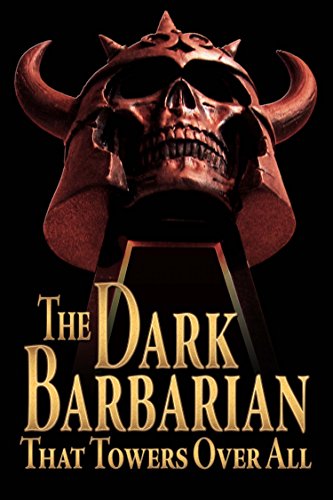 How good was he with a knife?
Included are interviews with the Baker kids and Norris Chambers (who lived next to the Howards).
Also included are Dr. Howard's doodles and a Dr. Howard library checklist,
Cimmerian Press books have been on a tear this week at Amazon horror lit-crit with:
The Dark Barbarian That Towers Over All by Don Herron at #2
Enter the Barbarian by Morgan Holmes at #3
Lovecraft's Southern Vacation by Brian Leno at #4
A Look Behind the Derleth Mythos by John D. Haefele at #24
So, if you want some entertaining essays about Robert E. Howard and H. P. Lovecraft without the turgid academic writing, check these out.