This week's fantasy and adventure new releases feature doomed felon NPCs, living saints policing the streets, and a spoiled princess trying to avoid a second trip to the headsman.
---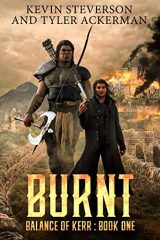 Burnt (The Balance of Kerr #1) – Kevin Steverson and Tyler Ackerman
An offer they couldn't refuse. A chance to re-set the balance…
Tog and Kryder were raised as brothers, even though they were very different. Tog was a Half-Orc, tall and strong, and good with an axe. Kryder was shorter and tended to daggers…except when he used the magic passed down to him from his deceased mother. Having just reached adulthood in the Baronies West, both were enjoying life.
But when Baron Arnwald sends them out on a mission to determine whether the rumors of war are true, the brothers get a lot more than they bargained for. Running into Lan, the Keeper of Memories, they are shown many things that have nothing to do with the upcoming war…or do they?
One thing is certain—the Creator's balance has been upset, and they must use all of their wits and skills to make things right again, both in their lives and in the world. Mercenaries and mages stand in their way, though, and the odds are stacked against them.
Although Tog and Kryder are only two people, forces are working in the background to get them to the right time and place where they can make a difference. If they're not careful, though, they also might get very, very dead.
---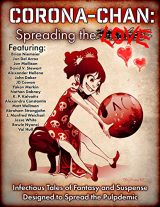 Corona-chan: Spreading the Love – edited by David V. Stewart
Stuck inside? Quarantine got you feeling down… or even worse, BORED?
Corona-Chan: Spreading the Love is here to rescue you from the existential horror of indoor life, by offering you a glimpse into other worlds of wonder, whimsy, and warped humor.
Tales of high adventure, escapist fantasies, and thrilling stories of suspense await within, from some of the keenest and most rebellious minds in pulp fiction, with a foreword by the infamous Daddy Warpig.
With 200,000 words of exciting fiction, most never before published, including four books, Corona-Chan is serious about spreading the love!
Read it today!
---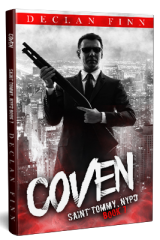 Coven (Saint Tommy, NYPD #7) – Declan Finn
Detective Thomas Nolan has finally returned home. In typical police fashion, he is welcomed home with a murder case and gunfire.
After one arrest goes spectacularly wrong, Tommy is assigned another case and another dead body.
But everything goes wrong from the start of the case. The deceased is a member of a nearby military base, and no one wants to answer his questions. A local bodega gives him mind-splitting headaches. Worst of all, someone is after his children.
To make matters worse — Tommy no longer has his charisms.
---
The Edge of Darkness (The Volatar Saga #1) – D. K. Holmberg
They called him the Volatar. He came from nothing. Found his power. Became a legend, then lost it all.
Now he has all the power in the world but can't touch it. With war growing, an old enemy on his heels, his best friend by his side, only the north holds the secret to reconnecting with his lost power.
But war has a way of pushing old heroes aside.
Hevith Alaster knew nothing of the Hith when their dark magic took his family away. Life on the wagon train had been simple. Keep moving north, stay ahead of the war.
But war found him all the same.
Hurt, humbled, and left to rot in a northern prison, Hevith must carve out a new life for himself in the wake of tragedy–but only if he can find a way to break free before the Hith break him. Either he must rise to the challenge or he will be yet another casualty on the Hith's path to total domination.
---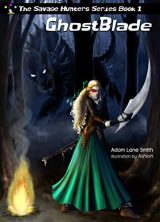 Ghostblade (The Savage Hunters #1) – Adam Lane Smith
Giant monsters roam the land.
Civilization is frozen in a savage age. For one young hunter named Alden, power and survival are one and the same. The ancient evil that once ravaged his village and murdered his ancestors has returned. At the same time, politics hurls Alden into gladiator pit battles for control of the throne.
When Alden takes possession of a cursed sword promising untold power, the hunter is determined to save his people by slaying every giant monster standing between him and the throne. But the angry ghost trapped inside the blade has other ideas.
---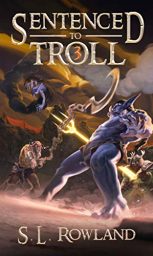 Sentenced to Troll 3 – S. L. Rowland
The ancient portals have been unlocked, restoring fast travel to Isle of Mythos.
No longer the outsider, Chod enjoys his newfound acceptance as a hero and troll. New lands and adventures await with the promise of gold and glory. But every opportunity offers the chance of misfortune.
Several portals still remain closed, hiding dire threats behind their veils of dark energy. Enemies have disappeared into parts unknown, and rumors of the return of the greatest villain Mythos has ever known grow louder by the day.
Chod has one goal- unite the heroes of Mythos. Fail, and he loses everything.
---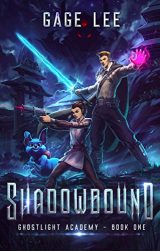 Shadowbound (Ghostlight Academy #1) – Gage Lee
Kai Evers only wanted to give his little sister Biz an unforgettable trip to the happiest place on Earth.
But when an augmented reality game goes off the rails, the pair find themselves whisked away to a ruined fantasy world in desperate need of heroes. Trapped in the ruins of an ancient cultivation academy, the siblings must learn to master the mysterious ghostlight to restore the broken gate that can send them home.
This seemingly insurmountable quest will change Kai's life forever—or end it.
Ghostlight Academy: Shadowbound is the first book in the exciting new series from the best-selling author of the School of Swords and Serpents series. Featuring cultivation, base building, quests, treasures, and monsters, this first volume is your key to an intriguing new world.
---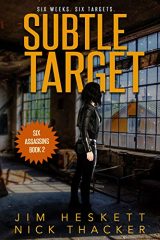 Subtle Target (Six Assassins #2) – Jim Heskitt and Nick Thacker
A ruthless peddler of poison is closing in. How long can she evade the inevitable?
Elite assassin Ember Clarke never thought she would have to stare death in the face.
In week two of a six-week trial by combat, she's working hard to keep her head above water. But the hitman after her this week changes everything by poisoning Ember's crew solely to get to her.
Devastated by these senseless killings, Ember strikes out to find the vicious murderer. But a technicality in the rules keeps the poisoner's identity secret.
Can Ember uncover the identity of her shadow before this person kills again?
---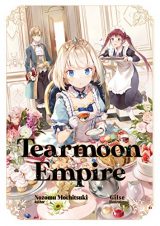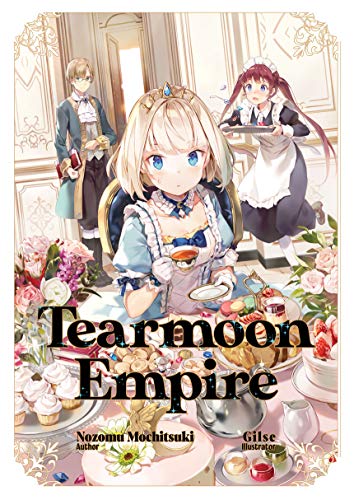 Tearmoon Empire – Nozomu Mochitsuki
Surrounded by the hate-filled gazes of her people, the selfish princess of the fallen Tearmoon Empire, Mia, takes one last look at the bleeding sun before the guillotine blade falls…
Only to wake back up as a twelve-year-old! With time rewound and a second chance at life dropped into her lap, she sets out to right the countless wrongs that plague the ailing Empire. Corrupt governance? Check. Border troubles? Check. Natural calamities and economic strife? Check.
My, seems like a lot of work.
Hard work and Mia don't mix, so she seeks out the aid of others, starting with her loyal maid, Anne, and the brilliant minister, Ludwig. Together, they strive day and night to restore the Empire. Little by little, their tireless efforts begin to change the course of history, pushing the whole of the continent toward a new future.
And why did the selfish princess have a change of heart, you ask? Simple—she didn't. She's just terrified of the guillotine. They hurt like hell, and Mia hates pain more than work.