Superheroes, airship captains, dungeon cores, and misfit dragons abound in this week's collection of fantasy's newest releases.
---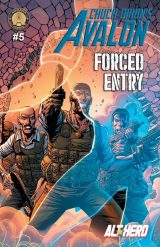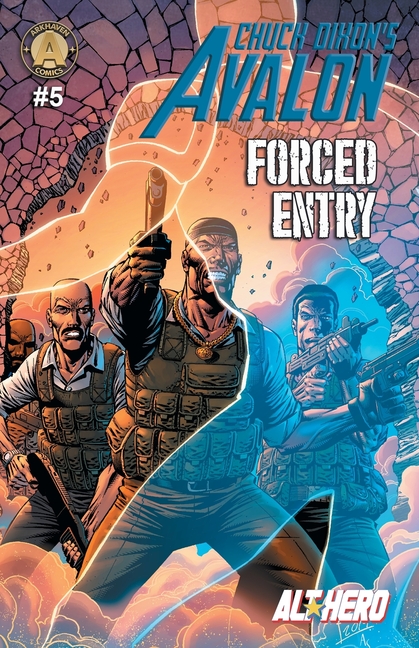 Chuck Dixon's Avalon #5: Forced Entry – Chuck Dixon and Renato Rei
The hunter has become the hunted. As the mysterious vigilante continues to stalk her prey, the crack international superhero team is on her trail and is determined to bring her down before she can accomplish her deadly mission.
But is there another way to find her? What is the connection between the vigilante and the unknown coma patient she was once observed visiting in the hospital? The Avalon police, too, are patiently trying to track her down before she adds to her body count.
Chuck Dixon is the most prolific comic book writer in history. Set in the world of Alt★Hero, CHUCK DIXON'S AVALON is the legend's newest creation.
---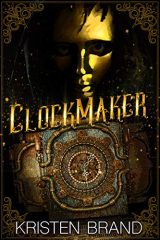 Clockmaker – Kristen Brand
Melek is used to living life on the edge.
The captain of her own airship, she makes her own destiny. The Sultana is her home, and its crew is her family.
But she's not used to living on the edge of financial ruin. Work has dried up. Her ship needs repairs, and her men need to be paid.
When she thinks all is lost, an arrogant and obscenely wealthy man named Aldric Lesauvage hires her to get him and his possessions to Istanbul. Quickly, and without any questions asked, of course. Melek has little choice but to accept the offer, even though she knows he's hiding something.
Her other choice is to give up her ship. And that's a choice she won't make.
Will Melek discover what her passenger is hiding before it's too late? Or will the automatons of her nightmares finish off the Sultana and its crew once and for all?
---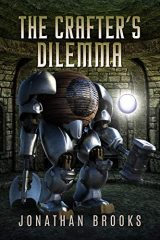 The Crafter's Dilemma (Dungeon Crafting #3) – Jonathan Brooks
After narrowly surviving an invasion of her dungeon by some seriously dangerous Elves, Sandra needs to recover from having all of her defending constructs destroyed in the process. With the bulk of her forces lost while shattering the Core of a Reptile Classification dungeon, the merchant-turned-Dungeon Core is feeling a little vulnerable.
Luckily, she has Violet, a Gnome Apprentice Enchanter, to help her get things back to normal. With Felbar, another Gnome that has decades of experience culling Dungeon Monsters, and Echo, an Elf that mistakenly got tangled up with Sandra and her dungeon, now awake from their Visitor Bond-induced comas, she can finally work on improving her relationship with the Gnomes and Elves by providing them with much-needed supplies.
Unfortunately, during her time of recovery and looking into crafting new things with her recent access to Enchanting, she neglected to keep an eye on the dungeons around her Area of Influence. With the Gnomes no longer there to cull the Undead Classification dungeon near their destroyed village, Sandra scrambles to get ahead of its rapid expansion – and potential threat to the Dwarves to the north.
But even if she manages to destroy the Undead Classification Core, should she stop there? Now that is quite the dilemma…
---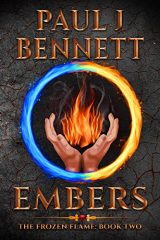 Embers (The Frozen Flame #2) – Paul J. Bennett
There is no sanctuary for those who are hunted!
Natalie and Athgar are safely ensconced in the sleepy town of Ostermund when a chance encounter leads them on a trail of deceit that implicates an old ally.
After discovering who is behind the plot, they must make a choice, stay hidden or risk everything in the name of friendship!
Athgar, descendant of a vanquished people, wants only to protect that which he holds most dear.
Natalia, now secure in her powers, seeks peace, but the ever-growing shadow of the family threatens all she has fought for.
Together, they embark on a path where even their success could spell defeat, for this battle may start a war that none can stop.
---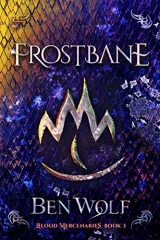 Frostbane (Blood Mercenaries #3) – Ben Wolf
A dragon corrupted by frost…
…an entire continent at risk…
…and only the Blood Mercenaries can prevent an apocalypse.
The battle with Lord Valdis has awakened a new evil, one that threatens the entire continent of Aletia with icy destruction. And it has wings.
With no one left to turn to, the land of Aletia looks to the Blood Mercenaries to defeat this mammoth, rampaging monster once and for all. In order to do it, they'll need help from an ancient source of power, something sealed away for ages.
But sometimes power is locked away for good reason.
---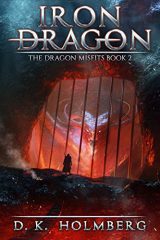 Iron Dragon (The Dragon Misfits #2) – D. K. Holmberg
To protect the dragon misfits, he must first understand them.
Jason has returned to the normalcy of the mountain village, but nothing is as it had been. Now connected to the Ice Dragon and responsible for keeping his presence a secret, it won't be long before the Dragon Souls return. They know the Ice Dragon exists and will stop at nothing to control him.
When the Ice Dragon makes a request of Jason to search for other dragons like him, how can he refuse?
The search leads Jason away from home and into direct conflict with those searching for another dragon misfit. Jason must find the dragon and a way to protect it before the Dragon Souls bring the full might of their force to bear.
The arrival of a familiar foe forces Jason to look for help, but how can those of Dragon Haven trust him when they think he's betrayed them?
---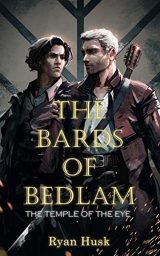 The Temple of the Eye (Bards of Bedlam #1) – Ryan Husk
Cael and Sid are two rogues and musicians with a knack for trouble and solving crimes.
In a fantasy world of medieval charm, Cael uses logic and science to uncover murders and mayhem, while Sid, his trusty friend, sidekick, troubadour and doctor, accompanies him, as long as there is a pretty lady or coin involved.
Follow their exploits through the rough city of Bedlam, as the motley group of musicians pit themselves and their friends against a beast-worshiping cult.
See what Kirkus Reviews calls, an "epic fantasy that offers a meaty stew Dickens would have relished … a horror fantasy packed with creative swagger" and "Superb world building graces every page" and "creature-feature ambiance to the well-crafted fantasy."
---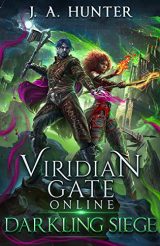 Viridian Gate Online: Darkling Siege (The Viridian Gate Archives #7) – James Hunter
Not even gods are safe from the power of the fabled Doom-Forged weapon.
Grim Jack didn't set out to be the leader of Eldgard's united armies, but with dungeons falling one by one and hordes of Vogthar pouring into the material plane, it's up to him to save both citizens and travelers from digital destruction.
His doomsday weapon will take him straight into the heart of Morsheim, but once there, even the combined might of the Empire and the Crimson Alliance might not be enough. He'll have to uncover secrets buried for millennia just to get within striking distance of a death god gone mad, and the choices he'll make will change him and the world forever…