Floki's Blade
Sunday , 14, August 2022
Fiction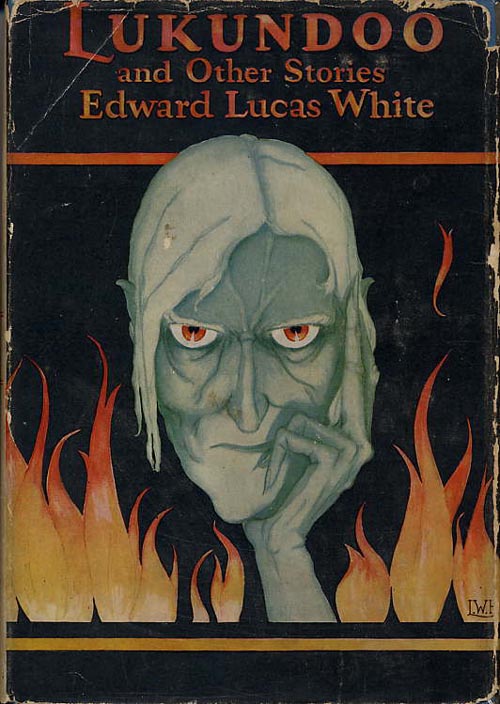 The Norse sagas have inspired imitations in English since William Morris translated The Volsung Saga in 1870. Hjalmar Bjornson's "The Maiden Mengloth" (1926) and Richard F. Searight's "The Cavern of the Dragon" (1936) are examples of saga imitation.
Edward Lucas White (1866-1934) is a writer remembered for some classic weird stories: "Lukundoo," "Song of the Sirens", "The Snout" etc. "Floki's Blade" from Lukundoo and Other Stories (1927) is an obscure saga story.
"Thorkell Vilgerdson was not only reputed the handsomest youth in all Norway, but was famous as a redoubtable champion, who had unfailingly killed his man in every combat, and who was so skillful with weapons that he had never been seriously wounded in any of the countless affrays in which he had taken part. Therefore every one the thirty-nine other men on the Sea-Raven hated him venomously, not one challenged him, or provoked him, or affronted him in any way, but all were most scrupulously civil."
The conspirators bind Thorkell and set him adrift in a small boat. Thorkell manages to loosen his bonds and survive until landing on Iceland. He is found by a family who nurse him back to health. It is found they are distant kin.
Being Iceland, there are feuds with neighbors and Thorkell becomes involved, especially when the crew of the Sea-Raven have joined his kin's enemies.
There is a climax with lots of axe-fu and sword slinging in saga fashion with a very satisfying body count.
There is no supernatural element unlike some of White's stories. Just a story in imitation of the Iceland sagas. It is an interesting oddity that even Lin Carter failed to reprint in any of the anthologies he edited. "Floki's Blade" was not reprinted in the Dover Books' The Stuff of Dreams: The Weird Stories of Edward Lucas White (2016). It is available from Leonaur's The Collected Supernatural and Weird Fiction of Edward Lucas White.