Forgotten Sword and Sorcery Artists: Charles Moll
Sunday , 18, June 2017
Uncategorized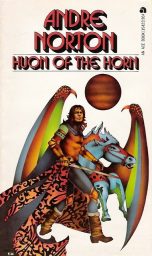 The psychedelic era of rock music had a distinctive look for album covers. That artistic style spilled over into mass paperback book covers.
One could argue that Charles Moll was the most psychedelic artist for sword and sorcery fiction paperbacks. There is nothing out there on Charles Moll. He painted covers for paperback books in the science fiction and fantasy genres from 1971 to 1982.
Within the realm of sword and sorcery fiction, Moll like so many others worked for Lancer Books. Moll did the covers for Michael Moorcock's The Dreaming City (1972) and The Sleeping Sorceress (1972).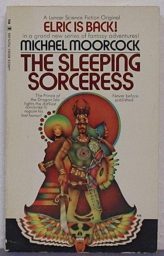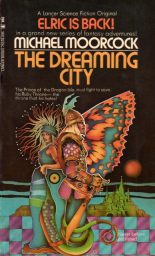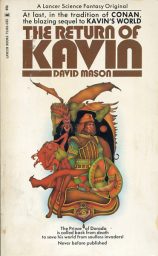 Frank Frazetta did the cover for David Mason's Kavin. Moll painted the cover for the sequel, The Return of Kavin (1972). Mason has some interesting stories surrounding him that he was a soldier of fortune, swam to shore with his pet wolf when his house boat sank, and died from a mysterious disease.
Moll did some work for Ace Book including "Andre" Norton's Huon of the Horn (1973). He also did some covers for Signet/New American Library. Some of you may remember covers for Poul Anderson paperbacks.
He produced some movie posters, the most famous probably being for Logan's Run.
During the late 1970s, most of his work was for Pocket Books. The style became less psychedelic. Moll did the covers for reprints of four of John Jakes' "Brak" series in 1977-78. The 1970s Robert E. Howard boom sparked by Zebra Books has set off another round of sword and sorcery publishing. There is a unified look to the paperbacks but they don't have the vigor of the earlier Frank Frazetta and Michael Leonard covers. Brak looks like a surfer dude instead of a muscular wandering barbarian. The anatomy just does not excite the way Jim Steranko does.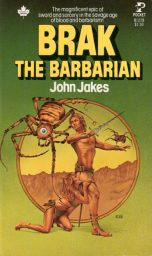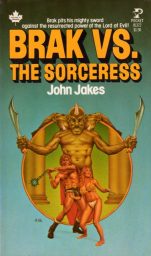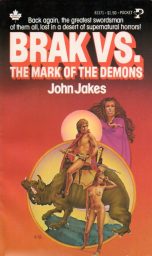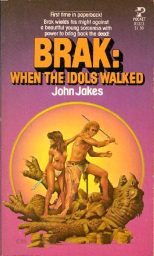 Moll has had a few isolated paperback covers since 1982. His style of trippy dippy cover art was of a specific time. He is truly a forgotten sword and sorcery artist.