Forgotten Sword and Sorcery Artists: Ezra Tucker
Sunday , 6, January 2019
Art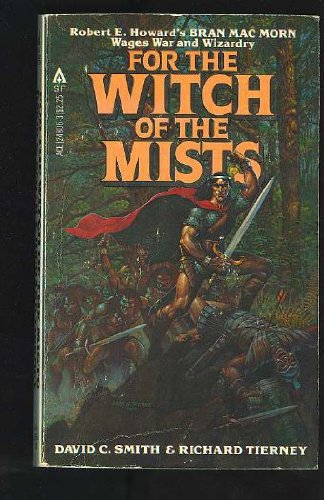 Someone happened to post the cover to the Ace edition of David C. Smith & Richard L. Tierney's For the Witch of the Mists (1981). I have seen the book before but never thought about the cover artist. I did not recognize him and did a little searching.
The cover artist is Ezra Tucker (b. 1955). He had a few covers for sword and sorcery paperbacks in 1981 and then disappeared.
He did two covers for Michael Moorcock's Count Brass series in 1981. For some reason, I just don't remember seeing those editions nor do I see them in used bookstores.
I do remember seeing the cover for Shayol #5 (1982).  You wonder if that cover was done for an unpublished novel.
I like Ezra Tucker's style. It is all part of that late 1970s style of fantasy illustration that did not survive the barrier of 1980.  Tucker has a website. He had done other fantasy illustration. He has also done a whole lot of animal illustration.