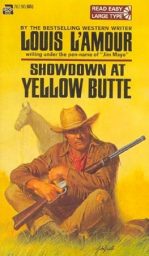 John Duillo (1928-2003) is an artist many of you have seen if you collect classic sword and sorcery paperbacks. He is known as the other guy who painted three covers for Lancer Books seminal Conan series in the late 1960s.
There is not much information available on John Duillo. He produced covers for the "men's sweat" magazine in the 1960s.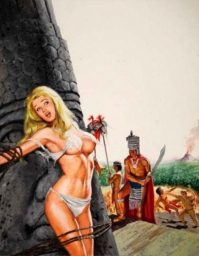 He produced a fair amount of western themed art, some for paperback books including the Sundance series by "John Benteen" (mostly Ben Haas).
Duillo later moved into painting Civil War scenes. He was president of the Society of American Historical Artists at one point.
Supposedly, he painted over 500 paperback book covers.
His wife, Elaine Duillo was also an artist and has some notoriety for being the first to use the model Fabio for romance paperbacks.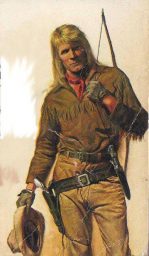 Duillo just did not seem to get sword and sorcery. Conan the Wanderer to me is the best of them. It is not that bad but it suffers badly in comparison to Frank Frazetta's iconic covers for the other Conan paperbacks.
Conan the Freebooter is just risible. Conan of the Isles could have been improved with a different face on the snake. It looks cross eyed. All three covers were in 1968. Author/editor Ted White told me that Lancer Books had the best art department of the paperback houses. This past July, Jim Steranko told me the name of the art director for Lancer Books (I forget the name). He was asleep at the wheel on two of the covers.
No doubt Gary Romeo (the Sublime Eugenic Seeder of the Eons), a diehard Conan Lancer paperback fetishist will try to defend these covers.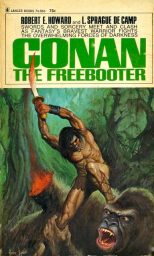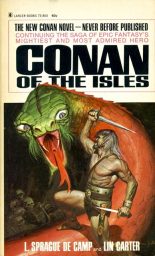 Not everyone gets sword and sorcery, whether writers (John Cambpell's "The Elder Gods") or artists as John Duillo.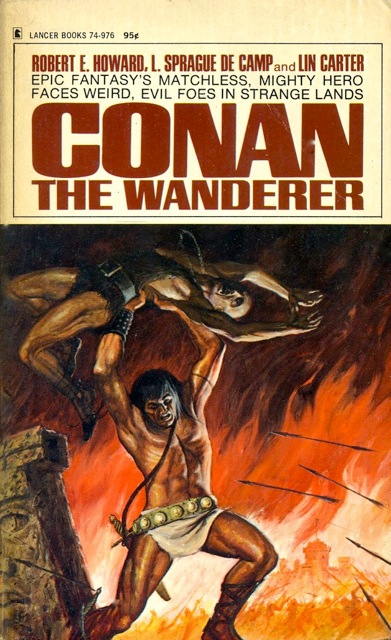 Morgan is the author of Enter the Barbarian, a collection of fun essays of "lit-crit."