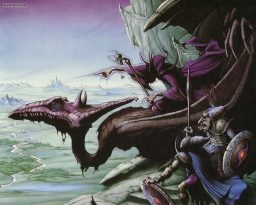 The second half of the 1970s was a golden age for British paperback cover illustration. Bruce Pennington, Melvyn Grant, Chris Achilleos all created memorable book covers. Another member of this group is Rodney Matthews.
From his website:
"Born in 1945, in Paulton, North Somerset, Matthews was fascinated by nature from an early age.  He spent most of his time outdoors studying the local flora and fauna, picking flowers and bringing home squirrels, magpies, snakes, frogs and toads!  He enjoyed art and related subjects at school, but had little interest in academic subjects, such as mathematics and English.

He applied for a commercial design course at the West of England College of Art, Bristol.

Upon leaving college, Matthews worked for an advertising agency, before turning freelance in 1970. His images soon became recognised worldwide: selling millions in poster format with the legendary Big O poster company; appearing on the pages of Michael Moorcock's Elric saga; and adorning the record covers of rock artists such as Asia, Magnum, Nazareth, Praying Mantis and Rick Wakeman.

In the 1990s, Matthews' passion for animation saw him, along with the late Gerry Anderson of Thunderbirds fame, completing Lavender Castle, a 26 episode major children's series, incorporating stop-motion model animation and CGI."
His main period of paperback art production was from 1976 through 1980. His first work was for Michael Moorcock's Legends from the End of Time (1976). He did covers for Vortex and Other Dimensions.
Star Books printed "Andre" Norton's "Witchworld" books in the U.K. Matthews drew covers for five in that series.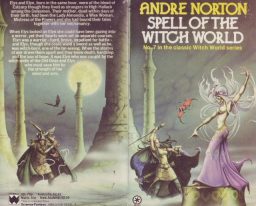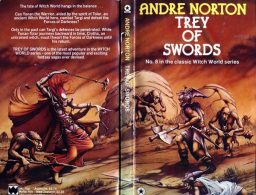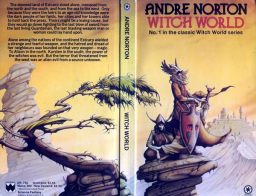 He had a few paperback covers in the U.S. for Avon Books. A. Merritt's The Moon Pool and The Face in the Abyss and Patricia McKillip's The Forgotten Beasts of Eld (1979).
I remember Matthews art mainly for some Nazareth album covers at the time.
Yet again, 1980 is the end of one era and the beginning of a new one. He had a few covers in the late 1980s for Michael Moorcock, including the non-fiction book Wizardry and Wild Romance (1988) and the Jack Vance collection Green Magic (1988).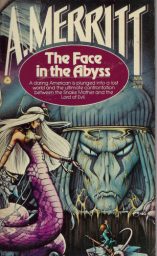 He had a few book covers in the 1990s. That does not mean was inactive. All through this time he was producing album covers for bands including Asia, Rick Wakeman, Hawkwind, and Diamond Head (Am I Evil!).
He has a style that might be compared to another album cover artist, Roger Dean. It is a very much late 1960-1970s style that certainly made that era of illustration unique. It is certainly better than the photoshop poses of today.
Paper Tiger Books has produced some Matthews art books over the year. I picked up In Search of Forever (1985, 1990, 1991) at Duncan's Comics, Books & Accessories in Pittsburgh (actually West View) while at PulpFest this summer.