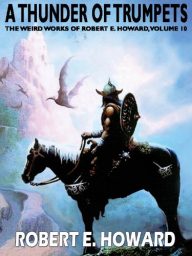 Pulp magazine illustration did have some influence that carried over into post-pulp publications. One of the best examples is Stephen Fabian (b. 1930).
Gerry de la Ree wrote in the introduction to Stephen E. Fabian's Ladies and Legends (Charles Miller, 1993):
                "Stephen E. Fabian came late to professional illustration. Whereas most of our leading artists in the field, began drawing in their teens and were appearing professionally in their twenties, Steve waited until the age of 37 to have his first piece of work published. He did not appear in the pages of a professional science fiction magazine until 174. He was 44 at that time."
Steve Fabian had been an engineer in the aerospace industry but decided to make the switch to artist in 1974 when he was laid off.
Much of Fabian's earlier work were for science fiction magazines. He first came to my attention when I started picking up back issues of Ted White's Fantastic Stories in the 1970s. Fabian's covers harkened back to the garish pulp magazine era. The colors were bright, the characters and situations were retro looking.
Steve Fabian was a star of the small press in the 1970s. He showed up in a number of small press zines including Cross Plains, Whispers, REH: Lone Star Fictioneer, Fantasy Crossroads, The Howard Review, The Diversifier.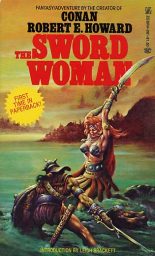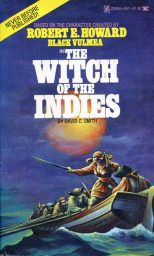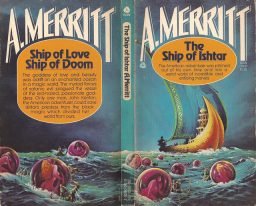 He briefly had a career producing mass market paperback covers. He did some for Zebra and Avon Books including Sword Woman. For whatever reason, art directors wanted Ken Kelly instead of Stephen Fabian.
He had greater success with quality hardbacks including a run of covers for the famous Arkham House. Underwood-Miller, Donald M. Grant, Owlswick, and Doudleday Science Fiction Book Club.
Fabian did not make it past the 1980 barrier for mass market paperbacks. He continued steady production for Starmont House and Cryptic Publications.
He also had a gig doing interior illustrations for TSR's "Ravenloft" books.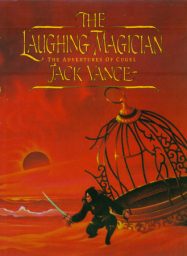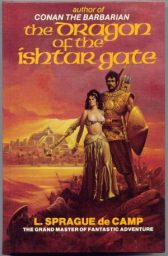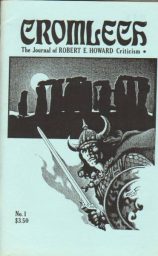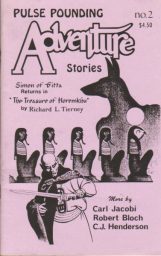 His work continued with W. Paul Ganley, especially for Brian Lumley books.
The Scithers-Schweitzer era of Weird Tales had some Fabian covers. Wildside Press used Fabian for the covers for The Weird Works of Robert E. Howard series.
Steve Fabian has been compared to Virgil Finlay and Hannes Bok. Fabian's work is more energetic than Finlay. His use of bright colors including lots of green was a nice contrast to the duller tones used by many. Fabian has the best female figures this side of Jim Steranko. He really shines with more baroque settings in the Renaissance or Jack Vance's Dying Earth.
Fabian should have been a guest of honor at Robert E. Howard days in the past considering all the illustration he has done over the decades for Howard fan magazines. A shame he was not given the chance to do more paperback covers.