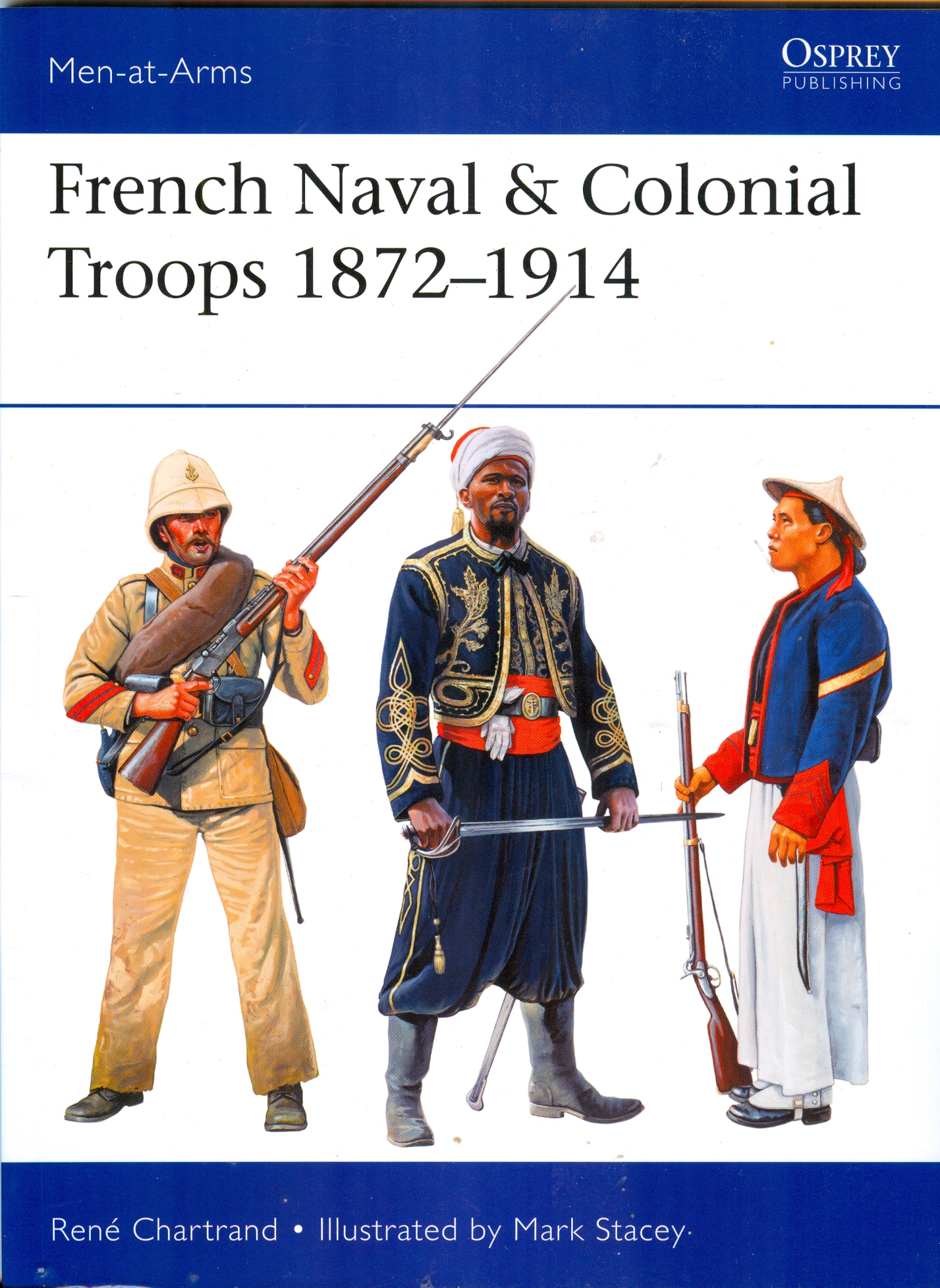 The last quarter of the 19th Century saw the several European powers carve up any territory they could annex around the globe. Previously, the Dutch, French, and British Empires would be territory in the Caribbean basin for producing raw materials such as sugar and indigo. There would be some trading posts or ports in the Far East. A few other spots would be held in Africa and Indian Ocean islands for ships to replenish food and water. Even the U.S. got suckered into empire building with the Spanish-American War. An interesting alternate history would be to examine if the Spanish-American War had never happened.
France embarked on an ambitious imperial expansion in the wake of its loss in the Franco-Prussian War. French Naval & Colonial Troops 1872-1914 is an overview of the French Marines in this enterprise. I remember reading about French Marines being the empire builders in Sub-Saharan Africa in Pakenham's Scramble for Africa.
This Osprey booklet gives some more detail on the French Marines. Rene Chartrand has written over 40 Osprey booklets. Illustrations are by Mark Stacey. The booklet is 48 pages. There are eight color plates of illustrations in addition to the black & white period illustrations contained throughout the booklet.
Chartrand has an introduction on the new French empire. Interesting to find "that proceeds from colonial trade kept rising faster than the metropolitan gross domestic product, creating the wealth associated with "La Belle Epoque,' and this was seen to justify the investment in a large colonial empire."
There is a chronology started at 1854 with the beginning of the penetration of interior up the Senegal River and ending with the beginning of World War 1.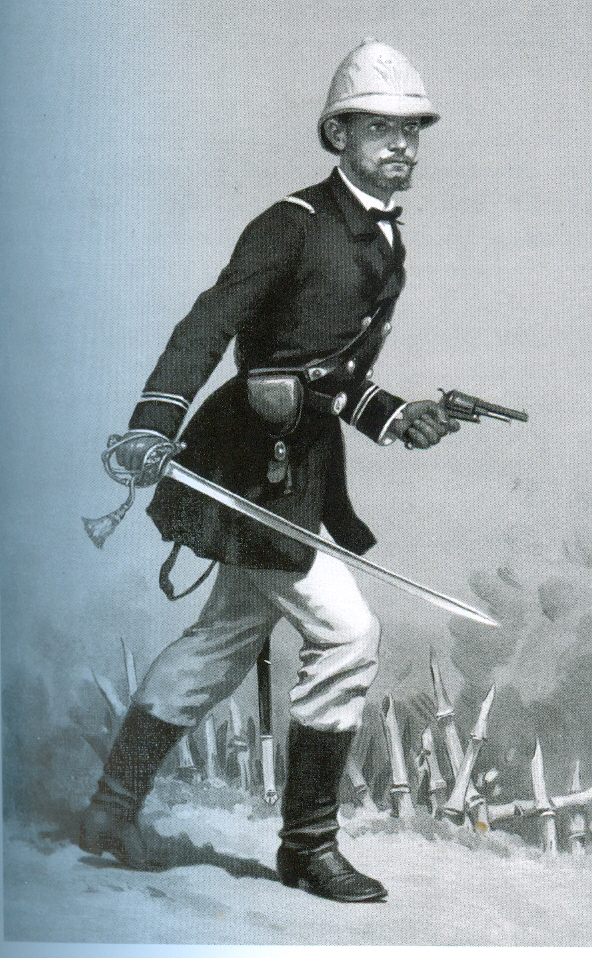 There is a chapter on French Troupes De La Marine & Troupes Coloniales. Another chapter is devoted to units raised overseas. This section is subdivided into West & Central Africa, Madagascar, Indian Ocean & Pacific, and Indochina. If you want to find out about the units garrisoning the port of Pondicherry in India, it is here.
A section on weapons & equipment covers the rifles, belt kits, knapsacks, and artillery.
So, if you want to find out about the French colonial army of the late 19th Century, this is your book. Due to length, not much space is given to campaigns and wars. This would be an area for a book on the French Marines and colonial troops. Douglas Porch did a great history of the French Foreign Legion, Conquest of the Sahara, and annexation of Morocco. A book covering the French Marines would make a nice addition.