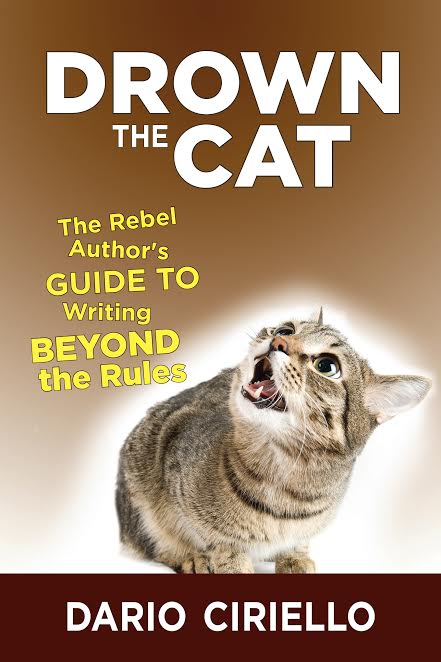 The question of precisely why books and films today have become so generic and formula-driven is one that's intrigued me for some time.
Not long ago I watched the 1997 science fiction film, Contact, again. And, like 95 percent of the science fiction movies I see, it annoyed the living hell out of me. Why? Because it was a copout.
The movie was a copout because it took no risks. In a genre where you can do anything, here was yet another contemptible example of the failure of imagination, the refusal to take risks. The movie fails largely by resorting to the same tired tropes: the ambitious politician, the evil, scheming intelligence baron, the attempt to reconcile the dichotomy between faith and science, the heavy-handed, tired message that humanity is at a crossroads between self-destruction and transformation. Oh, please. We knew all this half a century earlier.
In trying to reduce the ineffable mystery of being to a comforting, human scale, the movie manages only one thing: to reassert traditional values and fill the viewer's mind with a bland mush—which, comforting as it may be to some, gets us nowhere. It's the modern equivalent of the heliocentric view of the world. Given the choice, I'd prefer to watch something like The Core or The Day After Tomorrow which, though truly awful, are at least honestly and unpretentiously awful and provide huge entertainment value.
Contrast this with the 1972 Tarkovsky film, Solaris (not the 2002 George Clooney remake). Beyond being a daring, exceptional film by any standards, Solaris was true science fiction because it rejected convenient tropes and succeeded in communicating the inexplicable strangeness of the universe and the ultimate isolation of the human condition, rather than trying to simply comfort the viewer and rake in maximum bucks. Solaris was art; Contact was visual junk food. And no prizes for guessing which made the most money.
It's always been my nature to question assumptions and conventional wisdom handed down by élites. Today, as an indie author who also works as a freelance copyeditor and writing coach, I see why we have so many generic and/or dull stories: writers of all kinds have been coerced into thinking there's a simple formula for success—a nice, codified rule set that, when applied, will make a book or movie a sure-fire hit.
The push to force everyone into a one-size-fits-all template began in Hollywood and is now rampant in the publishing industry. Don't get me wrong: there are plenty of good people on the creative side of traditional publishing, readers and editors who really care about storytelling and discovering new authors. But they've been sipping the Kool-Aid too, right along with the authors of all the writing books, websites, and blogs which parrot the same, tired dogma to writers desperate to publish. And although there's plenty of excellent advice out there, so much of it is buried among mountains of generalization, dross, and sheer nonsense that most writers learning their craft learn only to march in lockstep. Before long, they're churning out the same cookie-cutter fiction as everyone else.
Yes, a few rules are needed. But the vast majority of rules which writers obsess over are either dogma, passing fads, or entirely misunderstood. What matters is story and the reader experience. Everything else is secondary.
Unfortunately, in their attempts to follow all the diktats laid down by their writing group buddies, the agent blogs they frequent, and the pricey workshops they've attended, authors lose sight of the reader, the person actually shelling out cash for their book. It's a sad irony that there's more and easier money to be made by writing Nail That Bestseller!-type books and haranguing people on how to make their novel the next blockbuster than there is by actually writing.
The problem of too many rules becomes quickly apparent to anyone considering writing a screenplay. You see, there's a very precise formula all nicely laid out. Writing a killer script or a breakout novel is, we're told, a simple science.
I'm not talking about three-act structure here. I'm not talking about—yawn—the Hero's Journey. I'm not even talking about the (insert favorite number here) possible types of story. No, I'm talking Commandments From On High, the madness that reached its peak when screenwriter Blake Snyder's little book, Save the Cat! became a cult among both screenwriters and novelists.
Apparently, for a story to succeed, everything has to be rigidly structured and happen right on the beat, down to the page. Miss one of those beats or try for originality, and your chance of success, the cultists will tell you, goes down exponentially. A glance at the Blake Snyder Beat Sheet will tell you that the theme must be stated on page 5 of a script; that the catalyst occurs on page 12; that all is lost on page 75; and that the curtain comes down on page 110. "Isn't this pure? And easy?" the author tells us.
A lot of people buy into this hogwash. Can you imagine an art dealer or gallery owner walking into an artist's studio as they're working and telling them to back off the blue a bit and made the canvas narrower if they want to sell? Painters are typically left to work undisturbed, and the finished product is the way they see it. Writers, for some reason, are fair game for everyone.
Among the indie books which have become world-class bestsellers are E.L. James's Fifty Shades of Grey, Andy Weir's The Martian, and Hugh Howey's Wool trilogy. None of these people followed the rules. Like Cervantes and Capote, Nabokov and Hemingway, Douglas Adams and JK Rowling, these authors had a passion and vision, and they stuck to it in complete defiance of the status quo and its stupid rules. And readers rewarded them.
Because it's about story, and it's about the reader. The real, actual reader, not the rule-obsessed writing wonks.
There's nothing wrong with publishers attempting to pick winners and make a profit, but there's a great deal wrong with agents and marketing people dictating a book's final shape, which is how publishing currently works. If an author today snags an agent, they can be sure they'll have to rewrite their work for the agent, then for the editor, and maybe again to keep the publisher's marketing department happy. I know of several authors whose book was turned down by a publisher because the marketing department had issues with it (in one case just because it didn't pigeonhole neatly into a category) despite the fact that the editorial team were unanimous in approving and wanting to acquire it.
"Ah, but the system works," they say, pointing to a successful name author who plays the game. Wrong: that successful name author would have made it on their own as an indie. They're successful because they have a story to tell that readers want to read, not because they've been massaged into shape by a bunch of corporate non-creatives.
Story, dammit, is about the reader, not the industry that's putting out the product.
And the vast majority of readers aren't writers, agents, or editors. They're not prose wonks. They don't want to be lectured. They aren't swayed by technical mastery or compliance with the latest fashion taught in the prose madrassas. They don't care about beats, or the Hero's Journey, or whether a book neatly fits into a genre, category, or reader demographic. Readers want a story, pure and simple. If you don't believe that, then I guess J.K. Rowling, John Grisham, Dan Simmons, Jacqueline Susann, E. L. James, Robert James Waller, Dean Koontz, Ayn Rand, Dan Brown, and Isaac Asimov's bestsellers were all just accidents. Because although some of these are good writers and others arguably mediocre, all of them have flouted one or more of the "rules," flagrantly and often. Their readers love them because they tell great stories.
The bottom line? Readers (and moviegoers) are far smarter than industry insiders give them credit for: they don't give a fig about all the formulas, templates, categories, politics, and constraints the industry's barons and gatekeepers typically try to impose on them—readers want a good book which is both well-written, well-produced, and which, most of all, entertains them. Period.
And if it breaks a few rules and still works, all the better.
* * *
Dario Ciriello's book, Drown the Cat: the Rebel Author's Guide to Writing Beyond the Rules, releases on July 4th from Panverse Publishing.
Drown the Cat is a complete guide for the fiction writer who wants to develop an individual voice and understand the reasons underlying the so-called rules of writing.
Drawing on fifteen years of writing, critiquing, editing and mentoring experience, Dario Ciriello explains and dissects the often misleading advice and diktats shouted at writers from books and blogs, agents and publishers, and puts you in control of your story.
Whether your interest lies in novels or screenwriting, Drown the Cat will help you tell your story and place it before your audience, bringing out your unique vision while adhering to the few rules that actually matter. Because writing isn't about prose wonks and industry insiders: it's about the reader, and most of all it's about telling a story. Your story.