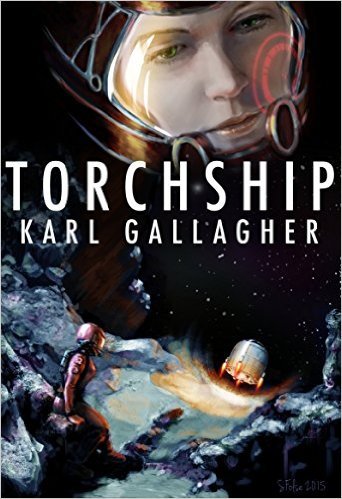 Jeffro's Appendix N crusade is smashing the idols of the SF establishment and chasing off their high priests, to the joy of readers discovering forgotten works. But one of the idols being smashed is John Campbell, founder of hard SF, and his Big Three writers. As Jesse Lucas said, there's some irony in that: "Note the recent spate of articles critical of Campbellian SF, with a Submissions page on the same site that calls for a return of Campbellian SF." Let's take a look at what's we're really disagreeing about in the conflict between Pulp and Campbellian SF.
Genre
"Pulp SF" and "Campbellian SF" are genres, or sub-genres, of SF. But what is a genre? There's some reductionist definitions—"Just tells the bookstore where to shelve it" or "X is whatever a X editor buys"—but putting a genre label on a story does mean something. It tells the reader what kind of story to expect.
Specifically, the label tells readers what emotional experience the story will give them.¹ For some genres this is obvious. Romance provides a taste of love, horror fear. Thrillers are exciting. A mystery provides the satisfaction of seeing justice done. A Western does as well, this time outside of the framework of law. Action novels give the joy of seeing someone deservedly shot or pummeled. Military stories have that with the added feeling of brotherhood in a unit.
Those are mostly positive emotions. "Mainstream literature" focuses on negative ones: Shame, envy, jealousy, loneliness, fearing the loss of relationship or position. There's a reason people complain about it being depressing. That's the effect it's trying to produce.
The borders among these are rarely neat. Authors will mix genre, or bring in a flavor of another in a book that's focused on one. The traditional mix is adding a romantic subplot in anything else. And romances have been known to have mystery or adventure subplots to give the couple something to do before the inevitable.
Our Sub-Genres
So what are the emotions of the genres discussed here? Pulp fiction and fantasy provide the feeling of heroism², often with a bit of romance mixed in. The Campbellian or "hard science fiction" emotion is harder to describe. It's referred to as "sense of wonder" or "conceptual breakthrough," defined as "having understood the universe in a new and larger way."³ Another way to look at it is the sensation of having a new idea.
This isn't limited to hard science fiction. Let me present an example from a fantasy novel, Terry Pratchett's Hogfather.⁴ That novel tackles two questions I'd never seen addressed before:
What does the Tooth Fairy want with all those teeth?
Why do parents encourage children to believe in the Tooth Fairy?
It provides answers that are both new and so obvious that it's amazing no one presented them before. [SPOILER: The Tooth Fairy holds the teeth so they can't be used in magic the way hair and nail clippings are used to make voodoo dolls. Meanwhile, parents teach about the Tooth Fairy as preparation for believing in harder abstract concepts such as justice and mercy. This is presented in an adventure plot where a villain steals the teeth to make children stop believing in the Hogfather (Santa Claus), at the behest of greater villains who want to eliminate all creatures capable of thinking of abstractions from the universe.]
That's sense of wonder. John Campbell wanted it, found authors who could provide it, and cultivated an audience who sought it out.
Since then the New Wave and later 'Pink SF' / 'Gray Goo' writers have been creating stories with the same emotional impacts as mainstream literature. Dangerous Visions tried to shock and scare (21st Century readers will find it less horrifying than the daily news). "The Water That Falls on You from Nowhere" delivers shame. "Lady Astronaut of Mars" has despair. These authors don't want heroism or sense of wonder. They want mainstream stories in alternate settings.
Weird fiction probably has a different impact on readers than the above, but I don't know the genre well enough to verbalize it. Readers are welcome to comment with their definition.
Why Do We Fight About It?
The initial fight between the pulps and Campbellian sense-of-wonder was driven by the same thing that starts so many wars: resources. The market could only support so many magazines, there were only so many readers, and people competed for them by attacking their rivals.
Some of that drives the current in-fighting. Even with unlimited server space at Amazon, there's only so many readers, awards, and best-seller slots. But a big part of it is competition over expectations.
When you start reading a story that was promised to you as providing one experience and you get an entirely different you can be angry. I posted a rant about "The Water That Falls on You from Nowhere" because I expected "sense of wonder" SF and found an almost-mainstream piece full of shame.⁵ Someone wanting a heroic adventure only to get an idea piece is going to be just as angry (Possibly including readers of this essay who were offered a violent metaphor as a hook and then received only a category analysis).
So we're fighting over ownership of the labels, the themes, the meaning of cover art. If there's a rocketship on the cover are you going to wind up reading about men braving new worlds, ideas about space travel, or abandoning a lifeless Earth? This is a real fight, and there's no easy resolution.
The worst part of the fight is that those sub-genres closest to each other wind up with nastier combat. They're competing for similar symbols and the same readers, because there's overlaps in the stories. Not always—but there's Heinlein stories with brave men fighting and Pratchett ones with new ideas.
Do We Have to Fight?
Probably. We're fallen creatures. And there's always going to be some symbol being competed for.
But we don't have to be vicious about it. Arguing stories about is good. Attacking authors, less so. And the best outcome is teach authors to create stories that incorporate the best of multiple sub-genres, and encourage readers to try the best of other niches.
Remember that Pulp SF, Campbellian SF, and heroic fantasy are all closer to each other than they are to the grey goo stories invading SF from the mainstream. So let's fight like brothers, not strangers.
—
Karl K. Gallagher is the author of Torchship, Torchship Pilot, and the upcoming Torchship Captain: hard SF stories with sense of wonder, heroic battles, and a touch of romance, available on Amazon and Audible.
1. For how to produce an emotional effect in your story, I recommend starting with Dave Farland's Million Dollar Outlines.
2. Credit for this insight to Alpheus, http://esr.ibiblio.org/?p=6102#comment-1038359
3. Credit for that term to ESR, "Why the deep norms of the SF genre matter," http://esr.ibiblio.org/?p=6005
4. The book and movie are equally good.
5. http://selenite.livejournal.com/279405.html