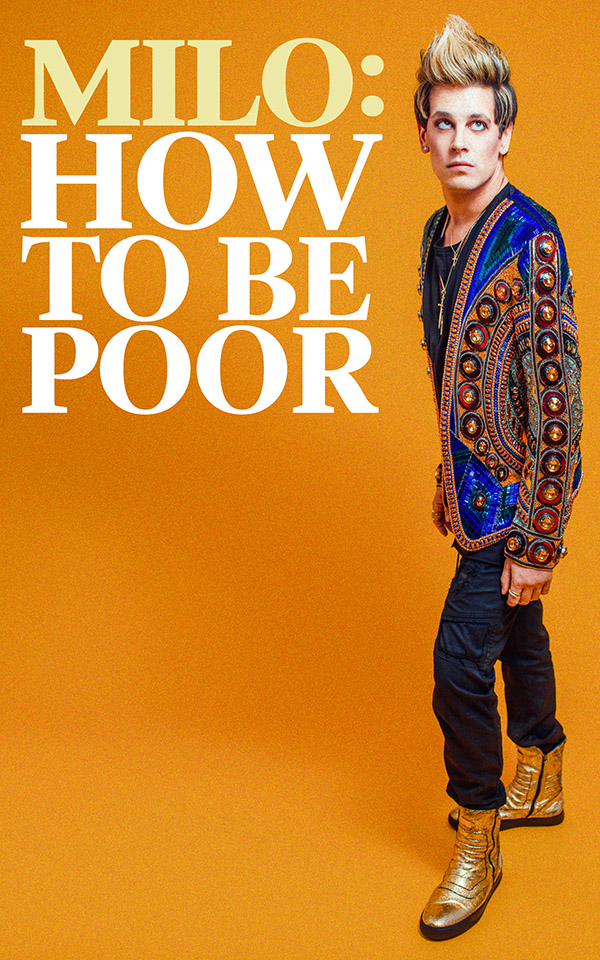 We're very pleased to be able to say that HOW TO BE POOR by Milo Yiannopoulos is now available in paperback from Castalia Direct. It's a pocket-sized 96-page edition that retails for $9.99, although international readers should note that this direct service is only available in the USA at this time. You may wish to consider saving some shipping and picking up an Arkhaven comic or two while you're at it.
Never mind the "No Image Available" graphic. We get through their system so fast now that the metadata can require a day or three to keep up. The cover is the same as the one displayed here. International readers should note that the paperback will be available on Amazon and other online booksellers within a week or two.
Speaking of Amazon, after an extensive review process, Amazon KDP has finally deigned to publish the Kindle edition, which is now available on Amazon for $2.99. Please to enjoy all the inevitable fake reviews from Milo-haters who wouldn't even read the book for the schadenfreude.
And if you're a Kindle reader who is now planning to head over to Amazon, don't miss the chance to pick up a copy of AH:Q #1, which is already the #1 New Release in the Mystery and Superhero categories!