JUST RELEASED: Ghost Legion
Wednesday , 16, August 2017
Just Released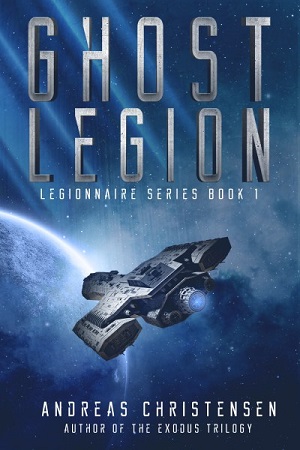 18 years ago they came to destroy us…
A race of conquerors from deep space had set their eyes on Earth´s riches. Their invasion slaughtered billions…
But humanity united under a common leadership and fought back. We chased them off Earth and most of the Solar System.
The war still rages on, and every year young people are sent out to die, far away from Earth.
Ethan Wang was born on the day of the invasion, during the chaos and turmoil of war, and now he´s ready to join the fight. But first he has to become a soldier, and survive his initiation into one of the toughest military units Earth have mustered, the Ghost Legion.
"Andreas Christensen is a master storyteller!" –SteadyRollingMan, Amazon reviewer
With Ghost Legion, Andreas Christensen kicks off the Legionnaire Series, a military science fiction set in the near future. Suit up, and get ready for a roller coaster ride into space!