JUST RELEASED: The Corroding Empire by Johan Kalsi
Monday , 20, March 2017
Just Released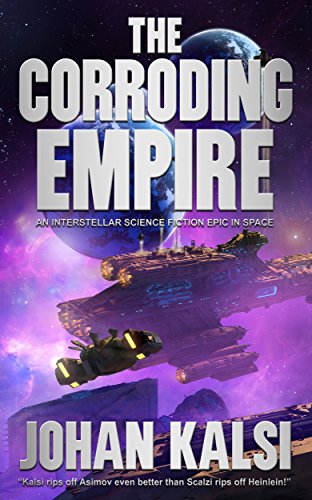 Galactic society is ruled by algorithms. From interstellar travel and planetary terraforming to artificial intelligence and agriculture, every human endeavor has become completely dependent upon the hypercomplex equations that optimize the activities making life possible across hundreds of inhabited worlds. Throughout the galaxy, Man has become dependent upon the reliable operation of ten million different automated systems.
And when things begin to go wrong and mysterious accidents begin to happen no one has any idea what is happening, except for a sentient medical drone and the First Technocrat of Continox. But their ability to even begin to try fixing the unthinkably complicated problem of galaxy-wide algorithmic decay is made considerably more difficult by the fact the former is an outlaw and the latter is facing a death sentence.
Johan Kalsi is Finland's hottest science fiction author. An accomplished geneticist as well as a 6'3″ ex-Finnish Marine, in THE CORRODING EMPIRE, Kalsi shows himself to be more Asimovian than Asimov himself.