JUST RELEASED: The Hymn of the Pearl by Brian Niemeier
Saturday , 1, July 2017
Just Released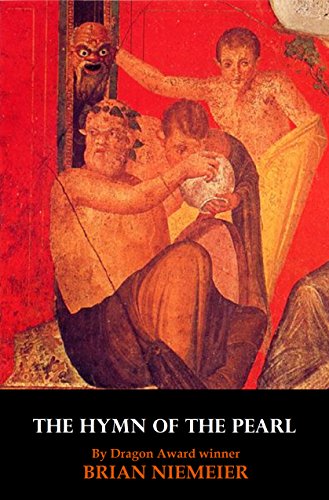 Campbell Award finalist and Dragon Award winner Brian Niemeier reveals a haunting new world of high fantasy in his first standalone novella The Hymn of the Pearl.
Vestiges of the Saronican Empire litter the known world, proclaiming the truth that even the greatest powers must bow to fate's decrees.
Humanity's misfortunes were once moderated by an ancient line of priests. Now the order of Advocates lies fallen, afflicted with every curse their cheiromancy had lifted from the shoulders of men. Into the ensuing chaos step the Arbiters: a new order of cheirologists who boast the power to change fate…for a price.
When a warring nation petitions the Arbiters for victory over a superior foe, the order dispatches Manthus, a cheirologist known for his unorthodox thinking and his flexible morals. Manthus seeks help from a sister Arbiter even less scrupulous than he is. Despite the aid of a disgraced general, their combined powers prove unequal to the task.
Their only hope of stopping a senseless war lies with the last Advocate: a man who bears a curse so terrible that all who approach him risk death—and worse. As fortune turns and armies clash, Manthus enters a perilous alliance that could destroy him or free the world from fate itself.