JUST RELEASED: The Scythe of Kronos by J. D. Brink
Thursday , 30, March 2017
Just Released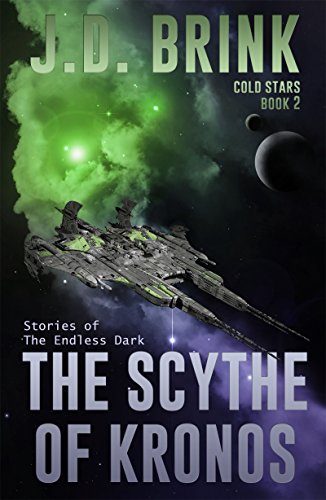 A naval scientist leads the expedition to explore a ghost ship in space. Only he can unlock its secrets. And once he does, the universe will never be the same.
If a young sniper-in-training survives long enough, he'll face his final exam. And finally know whether he's predator or prey.
A sarcastic bounty hunter and beautiful assassin join forces, but their quarry is far more dangerous than either imagined.
Three tales of military science fiction, mysterious space opera, and daring pulp adventure, delivered to you from between the Cold Stars and the Endless Dark.
COLD STARS
Book 1: The Thorne Legacy
Book 2: The Scythe of Kronos