Karl Gallagher's Torchship Takes the First Planetary Award for Best Novel
Tuesday , 3, May 2016
News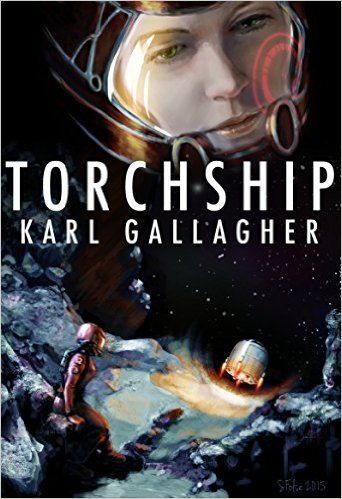 You know, I think Karl Gallagher has been reading my stuff for almost as long as I've been writing it. So you'd maybe have a point if you were going to say that I'm maybe a little biased when it comes to assessing his work. But the thing is, it's not just me that's praising his Torchship. Alex took the time to interview him here at the Castalia House blog earlier this year. And Winchell Chung as seen fit to bestow upon him the Atomic Rocket Seal of Approval, which James Cambias has called the only award that matters!
And if you are the sort of nitpicker to point out that maybe James is a little biased himself there, well… I guess you got us. But that's okay, because Karl Gallagher has just won a Planetary Award for his book. If you haven't heard of that one, hey it's a brand new thing. If the Hugo's are more of the "people's choice" award, then the Planetary is more of a "book blogger's choice" award. If you do book reviews on any kind of basis, you might want to head over to Planetary Defense Command and see what you can do to help defend the planet from bad science fiction.
And Karl Gallagher really is the talk of the town right now. He's set to follow John C. Wright's appearance on Declan Finn's The Catholic Geek. If that's not enough for you, you'll soon be able to catch him on Krypton Radio's Event Horizon show as well! Check it out!