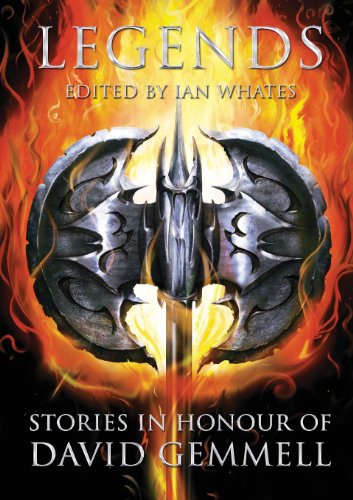 A year and a half ago, I wrote a post about David Gemmell and how in my opinion he saved sword and sorcery fiction in the 1990s.  I think it was after that that I found out the Legends anthologies. The books are subtitled "Stories in Honour of David Gemmell."
I was not familiar with most of the authors and was gun shy considering the quality of supposed original sword and sorcery anthologies of the past nine or so years. I knew nothing about the publisher Newcon Press. Also the books retails at $20.86, which is not cheap for a trade paperback.
I took the plunge ordering Legends hoping to cleanse the palate after reading The Book of Swords late last year.
The book has a nice cover featuring Druss' axe. Publication date was November 2013. Contents include thirteen stories. Most stories are 20-25 pages long. Ian Whates edited the book. Stan Nicholls' introduction is about how the Gemmell Awards came to be including some of the more mundane nuts and bolts of producing such an award. The devil is always in the details.
I had a few days off after Christmas with a trip to Canada to go dog sledding (getting in touch with my inner Jack London). I read this book on the trip up (the wife drove), at the hotel, and the trip back home. I wrapped up the last story or two at New Years.
"Or So Legend Has It" by James Barclay is a mixed bag. He has some good battle scenes and action including innovative use of sorcery and battle wizards. The downside is more dialogue or rather banter between some characters who end up as a group for hire at the end of the story. I have read worse and the pluses outweighed the minuses.
Gaie Sebold's "A Blade to the Heart" has a non-human, but something like a troll or ogre who is a war-leader infected with sorcery that will turn him into a wraith. A mysterious stranger arrives at the keep offering help. This a quieter story but it works and did keep my attention.
One of my favorite stories in this anthology is Ian Whates' "Return to Arden Falls." A dandy hires a veteran of an epic battle that defeated a would be dark lord. What happens when the dark lord attempts to return from an apparent death?
Storm Constantine's "The Drake Lords of Kyla" is less blood and thunder but interesting anyway. An historian travels to explore the ruins of a passed race of sentient reptiles hoping to discover something of importance.
I was never in doubt with Tanith Lee's story. Her "Tower of Arkrondurl" did not fail in my expectations. She might not have been blood and thunder but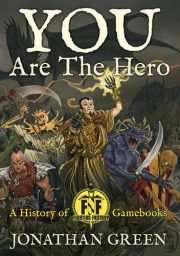 she was a fine practitioner of the Clark Ashton Smith side of sword and sorcery.
I have never heard of Jonathan Green before. His "Who Walks with Death" is one of the best traditional sword and sorcery stories I have read in years. A fine mix of the supernatural with action. This is how to write a barbarian setting for jaded tastes.
I read Joe Abercrombie's "Skipping Town" when his Sharp Ends collection came out in 2016. I did not bother rereading the story and frankly don't remember anything about it two years later.
Juliet McKenna's "Land of the Eagle" almost reads like a young adult story and I mean that in a good way. The importance of a symbol for the sense of identity of a conquered people.
"Hail to the Oak" by Anne Nicholls has a pseudo-Roman background with a northern princess taken as hostage to the capital city of the stand-in Roman Empire. She becomes though a sequence of events involved in plotting that brings down the emperor.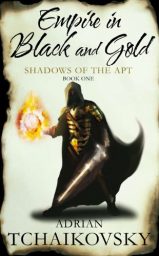 Adrian Tchaikovsky has a series of books where the peoples have insect totems. "Sword and Circle" is well done with the exception of one thing. He has an aging swordswoman. I have a response to the idea of an aging swordswoman- post-menopausal osteoporosis. Our sword wielding femizon is going to break a bone pretty quick in her mid to late 40s. The action is well done though.
"Fairyland" by Jan Siegel is another quieter story but has a very nice turn of events.
Sandra Unerman's "Mountain Tea" is a sort of story that is generally not my cup of tea (forgive the pun). It was written well enough to keep things interesting.
I have seen Stan Nicholls' Orcs in the bookstore but never paid any attention to him. "The League of Resolve" is full blown balls to the walls sword and sorcery. Two estranged brothers who belong to a people whose nation was destroyed come together to save someone they both love. Great, great story.
Reading this anthology was a 180 degrees different experience from reading The Book of Swords. I had never read 11 out of 13 authors. I will be checking out more by Green, Nichols, Tchaikovsky, and Whates especially. I don't feel I was robbed of time by any of the stories. It gives me hope that good sword and sorcery fiction can still be written with the right attitude.
A sobering thought is Robert E. Howard and Clark Ashton Smith created sword and sorcery fiction. As far as I can tell, all the writers for Legends are from the United Kingdom of Great Britain. I desperately want Americans to produce something like this.
In a better world, Legends would be a mass market paperback with distribution to the book chains in the U.S. The book is 259 pages with a fairly large type. Probably would not be much over 300 pages as a mass market. There is a Legends II which I will be writing about.