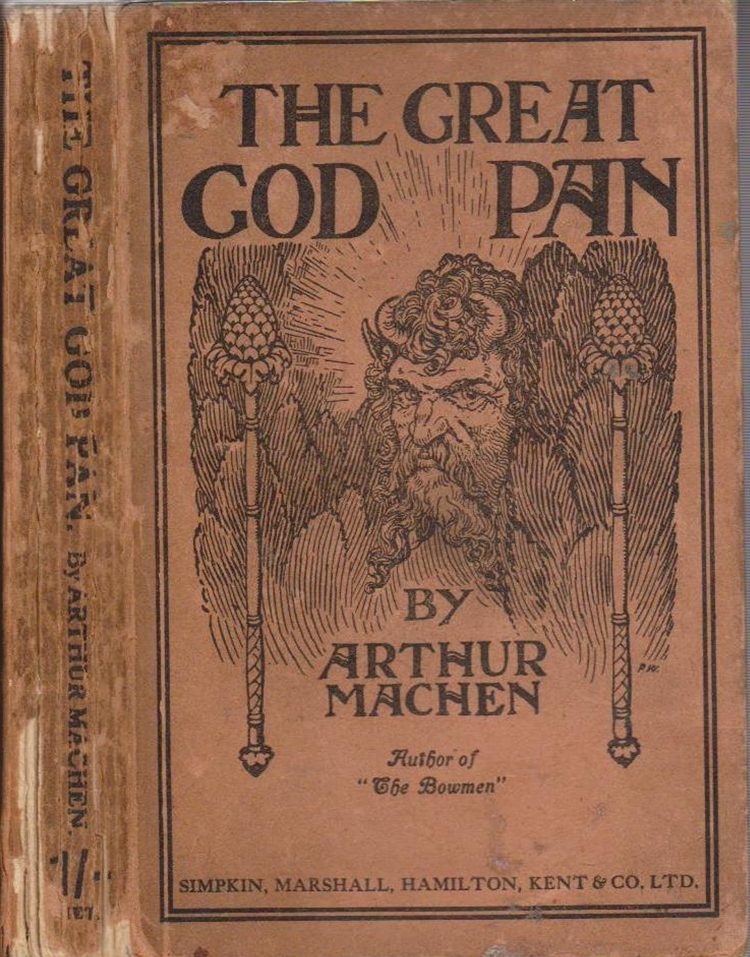 This is a guest post from Matthew Pungitore:
Introduction
Ciao and bienvenue, meine Damen und Herren, ladies and gentlemen! I am Matthew Pungitore, arcane flâneur and xanthic-robed hermit, once again drawn back from the pessimum of today and looking towards the golden past—hence, the phrase "où sont les neiges d'antan?" from Villon—albeit, were I to neglect the potential of the present, I would be remiss, yet many astounding movements in art have a soupçon, at least, a shade, of Sehnsucht or saudade, like Romantic melancholy, basilisk and yellowed by yearning for that which is bygone or departed. When overcome by saffron reveries leading into heady Arcadias dreamy and misty of the long ago, today's modern aesthete, a dandy bookworm, would do well to read, as a start of antipasto, the weird, decadent writings of Edgar Allan Poe, Charles Baudelaire, Oscar Wilde, Gustave Flaubert, Robert W. Chambers, Joris-Karl Huysmans, Théophile Gautier, Guy de Maupassant, and Arthur Machen—indeed, in this article, it is Arthur Machen's novella The Great God Pan I will be fleetingly discussing.
The Review
Arthur Machen's The Great God Pan is one of the best examples of a meeting betwixt weird fiction and Decadent fiction, since it reveals the flowering hunger deep within literary Decadence for the tenebrific and the strange, elements with which Machen's novella broods and revels in vivid horror and sublime euphoria. One may be quick to think this novella merely a cautionary tale against Aestheticism and the Decadence movement, possibly an artistic sigil of caveat emptor regarding the bon viveur, or some xenophobic horror show, perchance—bringing to mind that saying "pour encourager les autres" from Voltaire—such are significant aspects of the work itself, of course; I do encourage readers, however, to look deeper and also to see beneath the story's attitude of, seemingly, anti-Italian and anti-Roman bigotry; clasp it in mind, bien sûr, yet see to the beyond, and traipse inward to the work's heart, as therein may one gaze upon a fairyland of transgression, sin, shame, exoticism, debauchery, lust, and art!
Scandal and bienséance, crime and taboo, depravity and innocence, reality, dream, obsession, esclandre, gossip, and degeneration: these are some of the major topics, themes twisting, in Machen's The Great God Pan; what's more, in somewhat similar fashion with Robert W. Chambers' The King in Yellow or The Picture of Dorian Gray by Oscar Wilde, these creations befitting of the saying "monumentum aere perennius" from Horace, there lurks in Machen's piece a subtle ghost: the idea of dangerous artwork, art that is suppressed or that must be hidden, a kind of art that could be connected to something terrible. Furthermore, those three abovementioned works all display weird dramas concerning subversives, artists, decadents, outcasts, the demimonde, lunatics, and gossipers.
Naturally, Machen's The Great God Pan is a story of dual disposition, the inner essence of which is both repulsed by and in love with the outré; the heart of this tale is blackened by dark love, which could be described as an enthrallment with morbidity and with those handsomely eldritch forms belonging to the eerie and ancient past. All such details considered, one might raise parallels (e.g., weirdness, Gothicism, Decadence, abnormal science, and degeneration) between Arthur Machen's The Great God Pan and Robert Louis Stevenson's Strange Case of Dr Jekyll and Mr Hyde.
Nigh a Medusa harlot, and worthy of the phrase "la belle dame sans merci" from Alain Chartier, she is a femme fatale who seductively slithers obscured throughout The Great God Pan: Helen, the decadent idée fixe permeating the plot. Undoubtedly, this Helen is a deeply dark-Romantic symbol, connected in a convent of calamity alongside Salome and Helen of Troy. Generally, although she is not the only impure character in the tragedy, it is more often through Helen's being and actions that Machen's piece transgresses against the norms of society, the soul, and the human body; this defiance is aided by Helen's liminal nature, the face of which is veiled in vicissitudes and masks. Whilst her presence sometimes stands more as a vampiric shadow glooming the penny-dreadful plotline, this is her story, regardless, because there flows forth, at the ending of the narrative, almost a kind of empathy and mourning for her life and her fate, perhaps there is a kind of faint affinity for her louche régime and her nefandous experiences. With her character, the finale is marked by metamorphosis, and the final twist could be a symbolic Gothic arch, a leafy portal, leading into a deeper appreciation for the queer and the spooky, journeying towards, thus, inner peace. Death, as most bacchantic devotees who worship deific beauty must understand, is but a beginning, oft-painted in anguish, bien entendu, and they well recognize in vino veritas.
Postscript
Before we utter adieu and arrivederci, speaking en ami, I'd like to conclude by thinking about the Dionysian spirit, since I reflect on such fanciful things whenever I read The Great God Pan. I wish more people would hear the divine voice of the Dionysian force and walk beside him in artful exultation, since it is better, I believe, to sculpt life's moments into unrestricted and fabulous artworks, to express undaunted creativity, to fashion artistic thoughts, und so weiter. Accordingly, I would prefer a Walpurgis Night instead of our shambling, putid coil, a humanity currently shackled, as in a gaol or gulag, fettered to scientific and/or economic reason, trapped in traffic on excrementitious highways of commercial industry and cold practicality. As says the epitaph of Sir Christopher Wren—"si monumentum requiris, circumspice."
Matthew Pungitore is the author of "The Tale of Marius the Avenging Imp" (DMR Books, Samhain Sorceries, 2022). Matthew has written essays, reviews, articles, and more for the DMR Books blog. He has written articles that have appeared on the Aureus Press blog and the Castalia House blog. Matthew is the author of The Report of Mr. Charles Aalmers and other stories. His story "To a Dead Soul in Morbid Love" will appear in Cirsova, Fall 2023!