Men's Adventure Quarterly #5
Wednesday , 23, November 2022
Just Released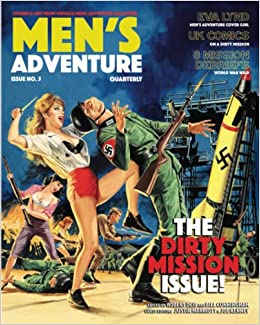 Men's Adventure Quarterly issue number 5 is "The Dirty Dozen Issue." I read and wrote about the novel The Dirty Dozen last year. Dimensions are 8 x 10 inches, 171 pages.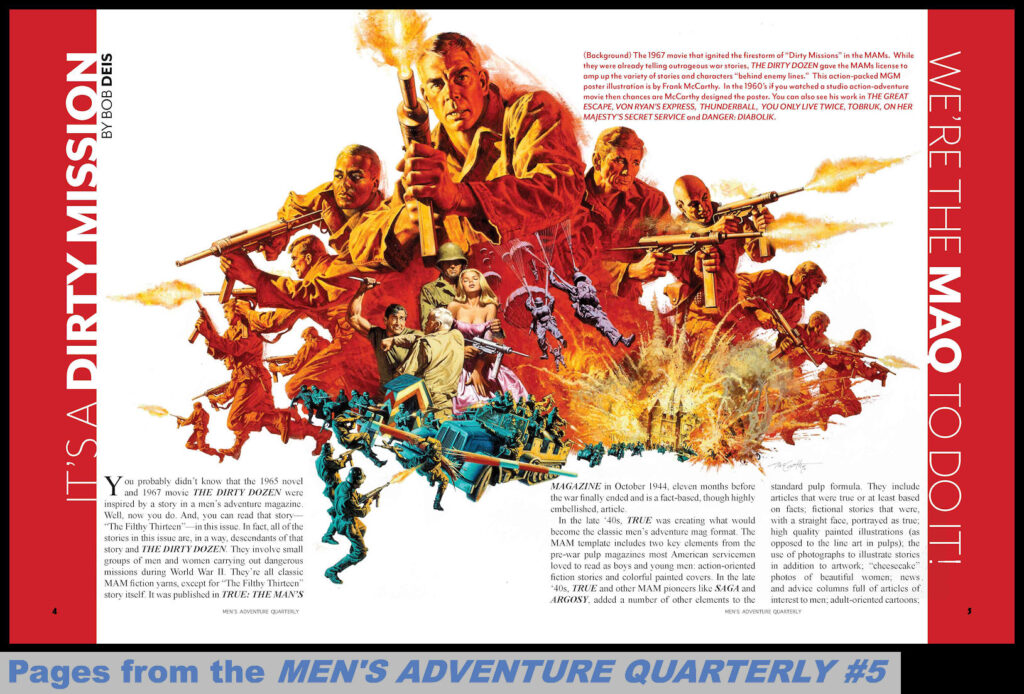 Contents include three editorials. There is a section devoted to model Eva Lynd including art and poses.
"The Dirty Missions" section includes the original story of the Dirty Dozen, or rather the Filthy Thirteen. The story was originally in True Magazine by Arch Whitehouse in 1944. I am familiar with Whitehouse as a writer for the pulp magazines in the 1920s and 30s. The Filthy Thirteen were presented as a unit of American Indian paratroopers inserted behind enemy lines in WW2.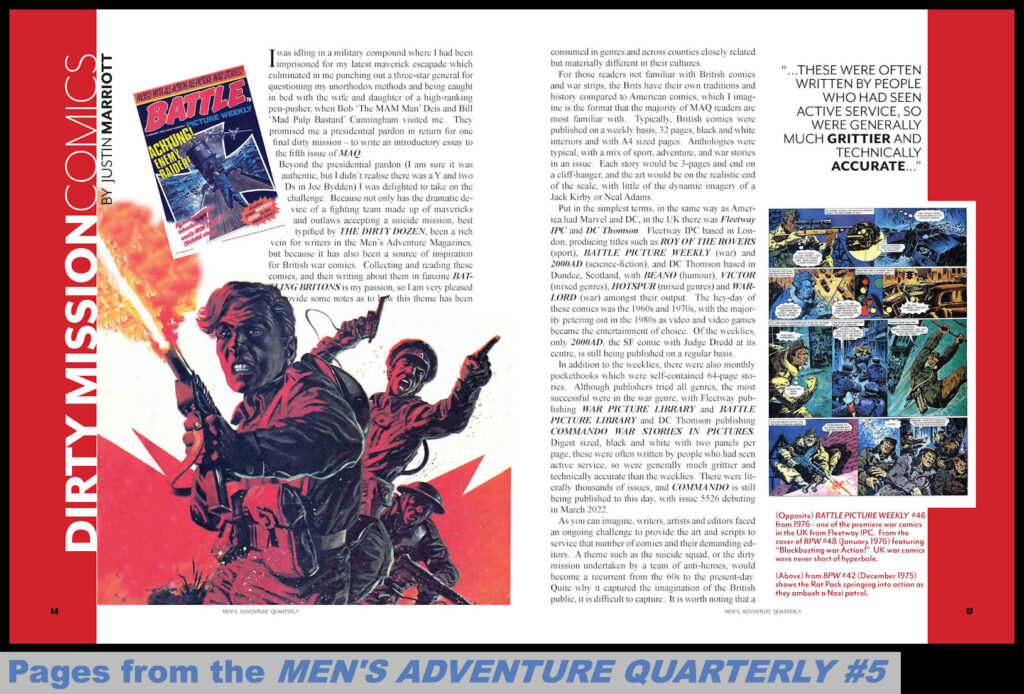 The rest of this section are reprints from the men's magazines. "The Wild Raid of Gibbon's Lace Panty Commandos" by Jim McDonald predate The Dirty Dozen by a few years. Most of the stories post-date The Dirty Dozen movie. Lots of Nazis bite the dust in these stories.
As per usual for Men's Adventure Quarterly, cover and interior art reproductions are a major part of the publication.
You can order this issue from Amazon or directly from menspulpmags.com.