Milo: How to be Straight
Thursday , 15, August 2019
News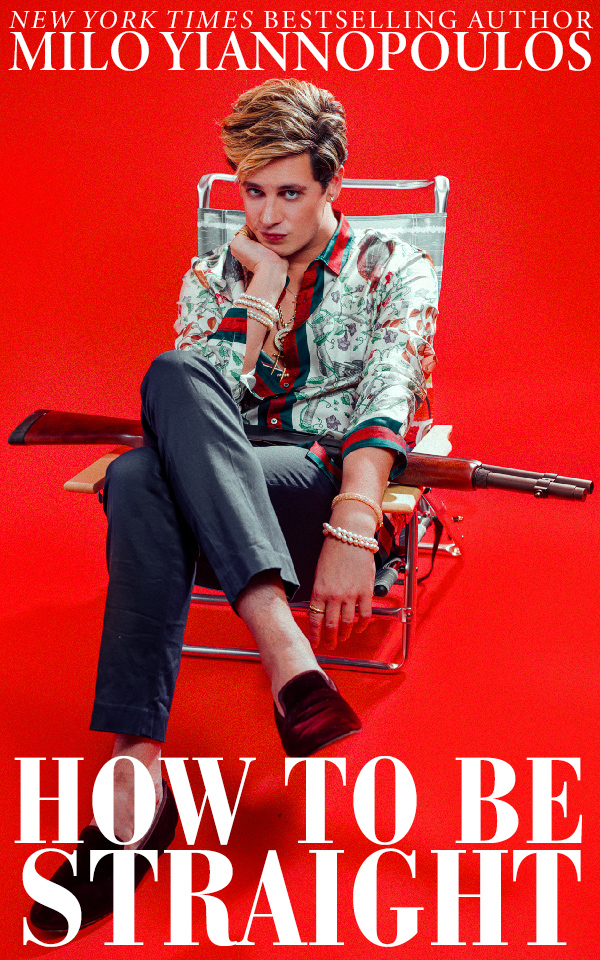 Milo Yiannopoulos is not straight, but that's never stopped him from handing out excellent advice. And let's face it, heterosexuals need it. Milo has spent his entire life advocating for the most brutally repressed minority on the planet—straight people. In this book, the Grand Marshal of the Boston Straight Pride Parade explains what straight people are getting wrong in 21st-century America and how to keep your pecker up in a world that seems increasingly hostile to heteros. One day, says Milo—if the injunctions in this book are followed—straight people will be able to openly express pride in themselves without fear of judgement or hate, just like everyone else.
In today's America, few are brave enough to be openly heterosexual. For the rest of us, there's HOW TO BE STRAIGHT.
Milo Yiannopoulos is an award-winning journalist, a New York Times-bestselling author, an international political celebrity, a free speech martyr, a comedian, an accomplished entrepreneur, a hair icon, a penitent and, to the annoyance of his many enemies, an exceedingly happy person. He is the most censored, most lied-about man in the world, banned from stepping foot on entire continents for his unapologetic commitment to free expression.
HOW TO BE STRAIGHT is available for $2.99 at Amazon and in EPUB/Kindle formats at Arkhaven. A paperback edition will be available soon. And while you're at it, be sure you haven't missed Milo's other books: