New Release Spotlight: COMBAT FRAME XSEED
Saturday , 26, January 2019
Just Released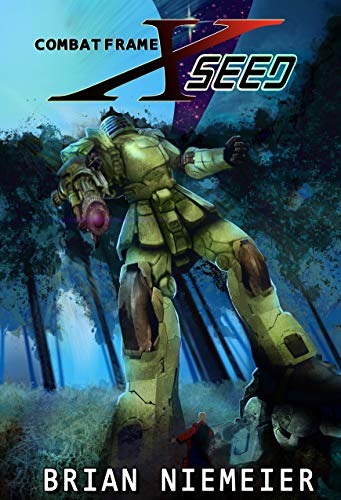 Dragon Award winner Brian Niemeier returns with the first in a new series of mecha thrillers, Combat Frame XSeed.
The future is over.
Civilization on Earth has collapsed. Oligarchs have established a new order in manmade space colonies at the Earth-Moon LaGrange points.
A group of powerful colonies form the Systems Overterrestrial Coalition to re-civilize the earth, but grounders view the colonists as hostile meddlers. The Coalition counters the rising violence with giant manned robots called combat frames.
The independent L3 colonies denounce the war on Earth. In response, Coalition Security Director Sanzen takes L3 leader Josef Friedlander's wife and daughter hostage. Amid the tense standoff, Friedlander's son Sieg launches an unsanctioned rescue mission to L1's Byzantium colony…
---
From the Amazon reviews:
Brian Niemeier brings the same otherworldly imagination from his award-winning Soul Cycle to the mecha genre, creating an homage to Gundam that is as much political thriller as it is military science fiction. Yet XSeed is no mere copy of the venerable mecha franchise. Niemeier captures the spirit of the real robot genre without resorting to the thin reskinnings that plague many Western copies of Eastern genres. And at a time where Western mecha are trapped in the space marine battlefield grinder, the twists and turns of XSeed are a fresh and exciting take.
The TLDR summary review: Do you like action-thriller scifi? Do you like giant robots blasting each other? Then this is the series for you.
Brian Niemeier's #AGundam4Us entry is a solid, action-filled romp with giant robot-like "combat frames", space colonists and terrestrial citizens coming to blows, and smart characters in both physical and philosophical conflict, all wrapped up in a near future Earth setting that will be chillingly familiar to the reader.Before you get the end of this book, you'll be reaching for the sequel. Don't worry — it's coming.
If you want science fiction, action, and adventure, then this is your ride! Hop in and strap on that 5-point harness!