New Release Spotlight: DRAGON BONES
Tuesday , 12, June 2018
Just Released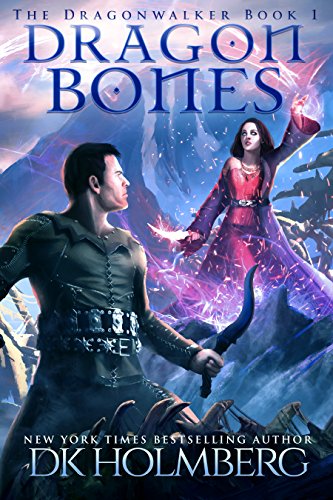 Dragons have been gone from the world for centuries, though their power remains.
A war fought a thousand years ago removed the destructive threat of dragons, allowing fire mages to use the magic stored within their bones to protect the empire for a millennium. The empire has known a fragile peace, held together by that ancient magic.
Fes has always longed for stability. Raised within the slums of the empire, taught to steal and hurt others to make his way, when he's discovered by the emperor's chief fire mage, he's given a chance to use his particular gift for gathering lost dragon relics to become something more.
An encounter with a priest in possession of a dragon bone reveals the existence of a new power that threatens to return the long dead dragons to the world. Chased by the dangerous enemies, Fes travels into the bleak lands of the Dragon Plains before others can reach it. If he survives, what he discovers means the continued safety of the empire and a promise of wealth and freedom. If he fails, the deadly power of the dragons might return.
Yet, with a growing and unexplainable magic within him, it's the promise of understanding who he truly is that might be the most valuable, only it's the same power that leaves him with questions some within the empire don't want answered.
Dragon Bones by D. K. Holmberg is the exciting first book in an epic new fantasy series.