New Release Spotlight: HORSEMAN
Thursday , 30, August 2018
Just Released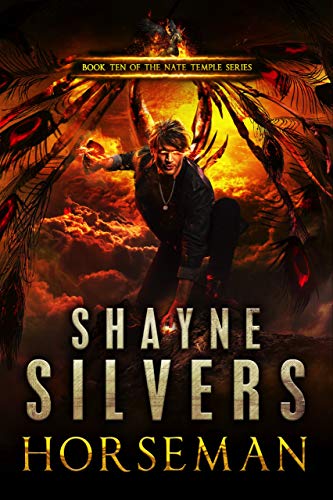 The tenth Nate Temple quest by Shayne Silvers.
Nate Temple is on the hunt to right a wrong. Mordred – King Arthur's son – has escaped from Hell. And it's all Nate's fault.
Pro-Tip: Don't let escapees rob the dreaded Nine Souls on their way out of Hell's Gates. It makes the escapee just an itsy-bitsy bit stronger.
But what are the Nine Souls? And what does St. Louis think about having a self-proclaimed King in the twenty-first century?
And that's not the only thing he has to worry about. He's having flashbacks about his childhood in Fae, and it's crippling him with migraines that knock him unconscious any time he tries to press them.
And Anubis is hunting him, because Nate recently accepted his job offer as the Guide to Hell, and it's not a work-from-home type of job.
Nate's going to need to beg, borrow, and steal every scrap of power he can find to stand a snowball's chance in hell against Mordred and what the notorious traitor has in store for St. Louis.
Because Mordred has been planning this moment his entire afterlife, from that dark empty cell in Hell, and will stop at nothing to get his father's old heirlooms back. A certain Round Table and a sword. Only then can his master plan truly begin…
The world needs a Fifth Horseman. Whether they want it or not… Whether they can survive it or not…