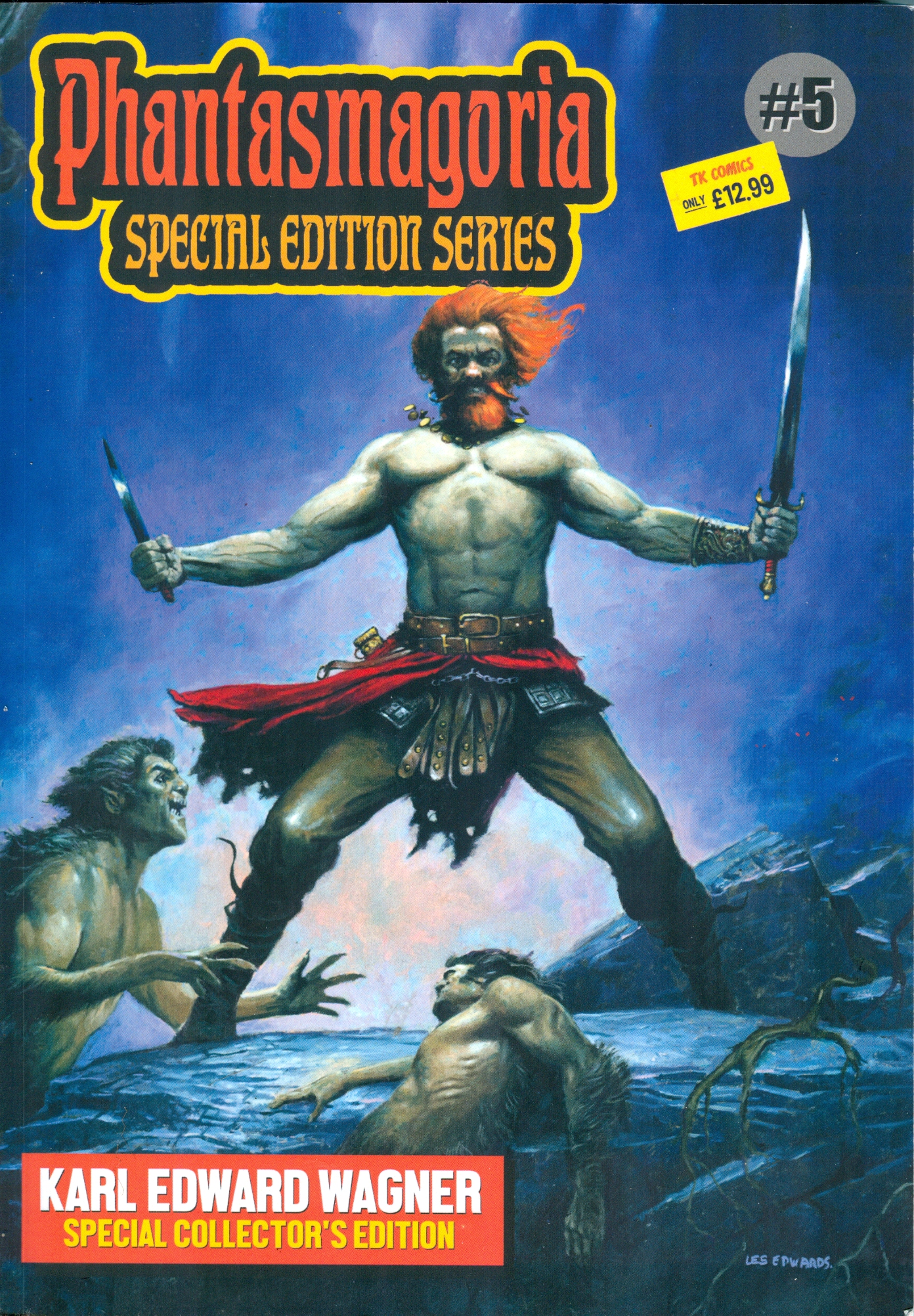 Karl Edward Wagner (1945-1994) is a figure that still casts a shadow. I discovered him in 1983 when Warner Books reprinted the five Kane paperbacks and also the horror collection In a Lonely Place. I have fond memories of reading Wagner, Michael Moorcock, and Fritz Leiber in the summer of 1983 while listening to the "new music" radio station out of Detroit at night.
In a Lonely Place had a mix of Weird Tales pulp horror mixed with a modern setting. I watched for more Kane books to no avail. Wagner was editing DAW Books Year's Best Horror. I picked up a few and read them. They were wide ranging, in fact too wide ranging for my taste. I just did not care for a good amount of horror published in the 1980s.
I must have mentioned about the lack of a Harold Lamb bibliography to the late Virgil Utter. Virgil passed that on to Karl Edward Wagner who sent me a note on a post card about Lamb and also the Echoes of Valor anthologies that was going to hopefully go to five volumes.
I asked a writer-editor at Pulp-Con in 1993 about the lack of new Wagner material. I got an answer that was discouraging. When I received a phone call in October 1994 that Karl Edward Wagner had died, it was not a huge shock. Somewhere, I have a letter from pulp writer Hugh Cave who just could not believe that Wagner had died at the age he did.
Phantasmagoria Special Edition Series #5 is a Karl Edward Wagner issue. Editor (and I assume publisher) Trevor Kennedy has put out a tribute volume dedicated to Wagner. Previous Special Editions have focused on M. R. James and J. Ramsey Campbell.
This is a hefty volume, 7 x .64 x 10 inches, and 280 pages, soft cover. The book is a mix of remembrances, art portfolios, and reprint of two Wagner stories, and five more stories by various authors from the Year's Best Horror.
There is an old interview with Wagner conducted by Stephen Jones. Also an interview with the two guys who produced the Karl Edward Wagner documentary, The Last Wolf.
Some of the remembrances are painful to read as Wagner's decline is noted. If you are a fan of Karl Edward Wagner, this is a nice reference to have on hand. This special edition is mercifully free of academic wankery, so it will have appeal to fans.
This special edition issue reminds of the books that Jim van Hise used to produce in the 1990s (Fantastic Worlds of Edgar Rice Burroughs etc).
By coincidence, Valancourt Books announced a forthcoming reprint of Wagner's In a Lonely Place. I don't know if this is going to be part of the Paperbacks from Hell series or not. The announcement gave a date of 1984 for the book. That would be the Scream Press hardback edition, not the Warner paperback. Maybe we will see Karl Edward Wagner available again in editions that do not cost and arm and a leg.